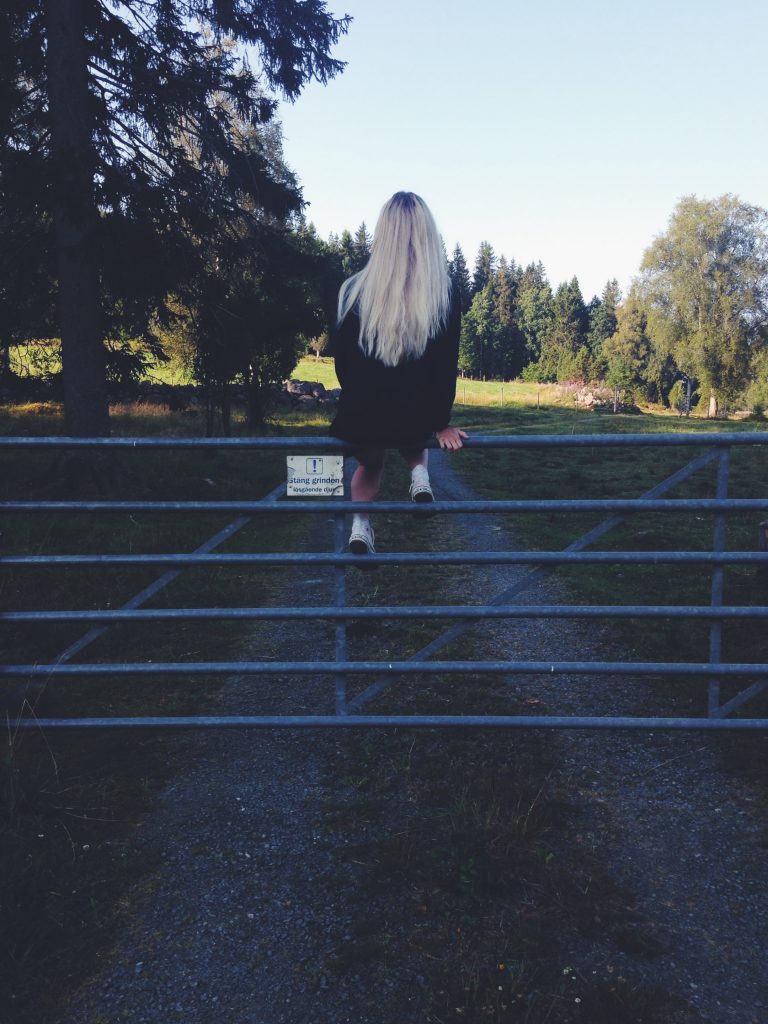 Hi there! I'm Sofia. I'm a plant-based food stylist & photographer, living in Stockholm together with my boyfriend Kalle and our son, Adam.
I've always been very creative – as a kid I loved drawing and painting and I absolutely adored activity books of all kinds. When I got older I started to photograph and immediately fell in love with it. However, I never really planned on becoming a photographer, it sort of just happened.
In 2014, I had just finished my bachelor in Medical Biology and I was on my way to get a Master's degree too. My plan was to become a researcher and I already had a team where I could do my Ph.D. Things were going well, indeed. But something happened when I studied for my Master's Degree. I realized that researching, and especially lab work, wasn't for me. I had been dreaming of becoming a dietitian when I was younger, and in 2014 I realized that I had to make a choice. I could either pursue a career as a researcher and have a promising career waiting, but it wouldn't make me happy. Or, I could give it all up, start studying something else (nutrition) and hope for the best. I decided to go for the second alternative, the scary one. 
So, I dropped out of Med School and started studying nutrition instead. I felt at home right away. I studied for another couple of years and eventually became a nutritionist (dietitian). It was during those years I tried out food photography for the first time. Instagram had just become popular and I started to share my food photos with the world. Back then I knew nothing about editing or styling, I just snapped photos with my iPhone 3, applied an ugly Instagram filter and published it. Somehow, my Instagram grew and I had to start a blog where I could share my recipes. 
The blog grew bigger and I started to freelance a little on the side. I kept my day job, but in 2017 I decided that it was time to take the leap and start my own business.
Creating a life that I love and building a business from scratch – it's a lot of hard work, but the dream of being my own boss, and be able to work with what I love – that's what has kept me going, and still is. 
This blog is all about tasty food, seasonal living and my life in Sweden.
Hope you'll enjoy your stay here!