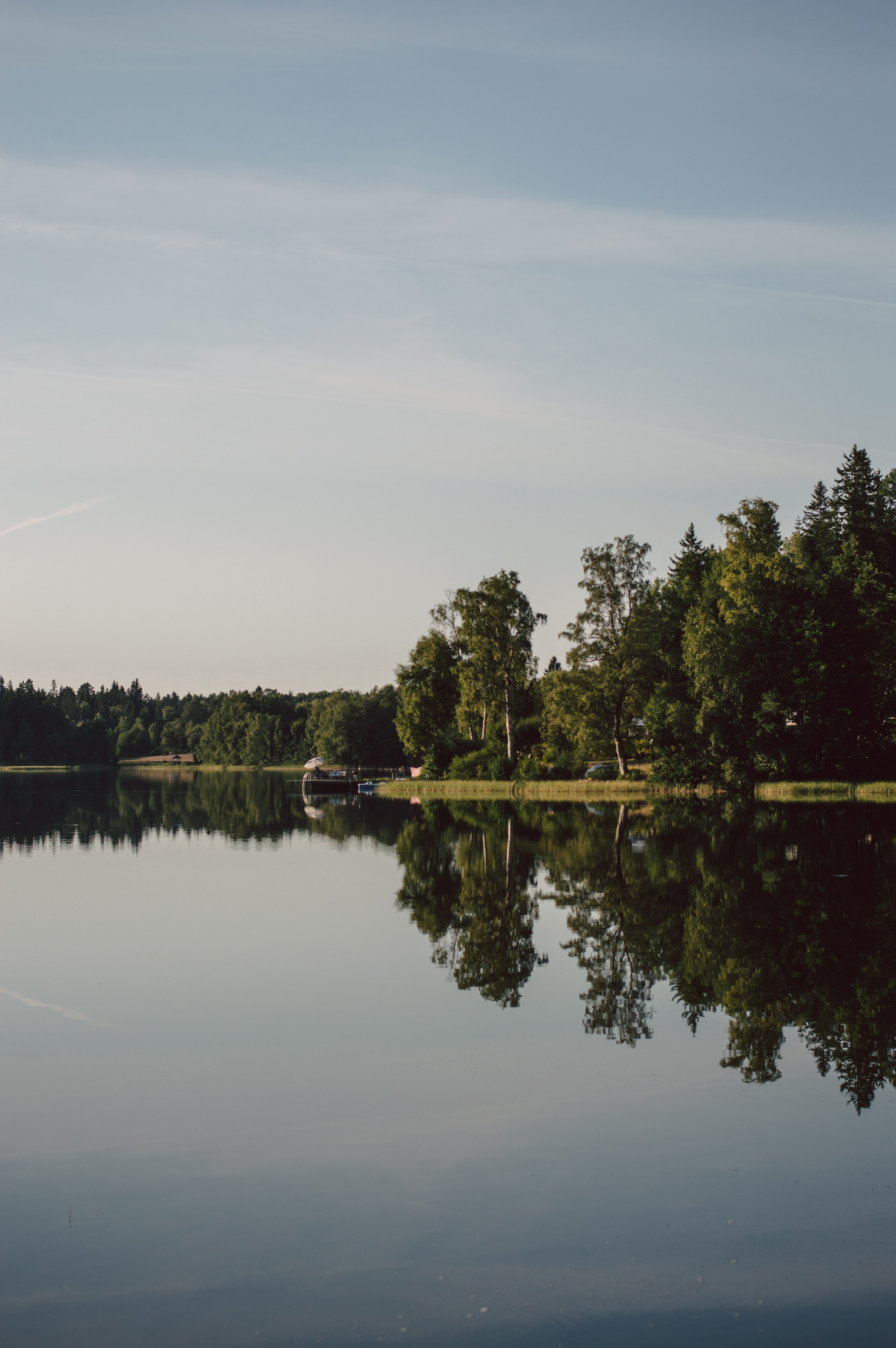 On Thursday, I picked up a rental car and after filling the car with tons of food and some photo props (aka plates, cups, bowls, and towels), I picked up Kalle at work and we began our journey south. A few hours later, we arrived at our summer house and the s i l e n c e and the fresh air. The feeling when you get out of the car is absolutely magical. You've been driving for hours, and before that, you were all caught up in work and the pulse of the big city. Leaving all that behind and arriving at this place, where there are only four neighbors, a lake, and a big forest – it's the best thing I know. It's like a layer of stress dusts off in the wind, as soon as you put your foot in the grass. The fact that it took us 1,5 hours just to get out of Stockholm (traffic jam from hell) made me appreciate it more than ever.
We didn't do much that evening since we were both super tired from driving. We decided to make breakfast for dinner but to make it a little fancier, Kalle made garlic bread for us. Since it was only 12°C outside, it was also a bit chilly indoors so after finishing our dinner, we decided to make some hot chocolate as well. Wrapped up in blankets and with tons of candles around us, the stress from driving in rush hour was already gone. We read books and talked, things you do when there's no wifi or Netflix available. So amazing!
On Midsummer's Eve, we woke up to a gray sky, 10°C and rain. Like it should be. Fun fact: the weather on Midsummer's Eve is often the same as on Christmas Eve. I guess it's not a fun fact, more of a tragic fact, right? We had a nice day anyway, with lots of good food and fresh strawberries. I also baked strawberry muffins in the morning. You've probably seen photos of them on Instagram, and the recipe will be up on the blog soon. They turned out really nice and I hope you'll like them too.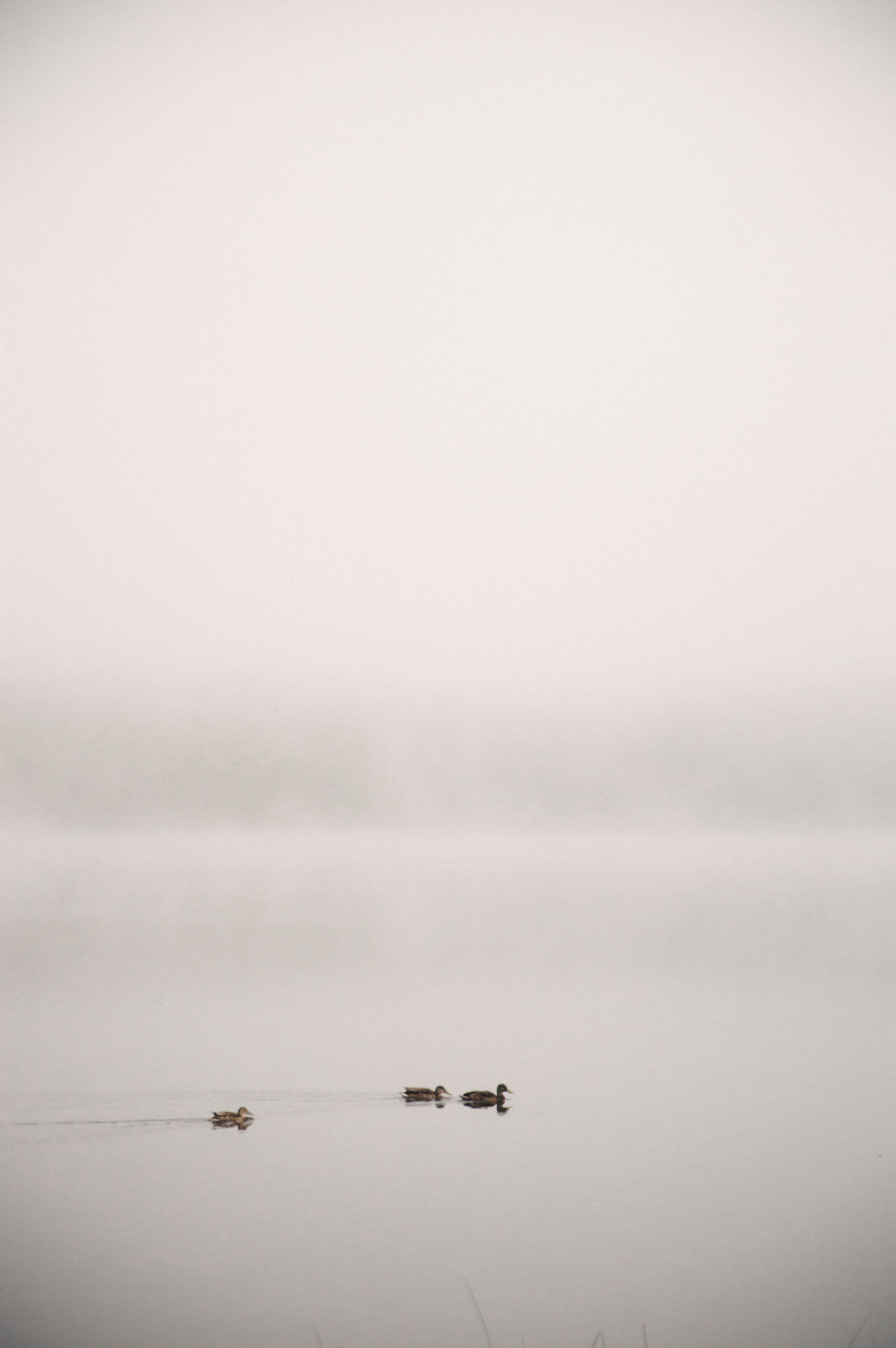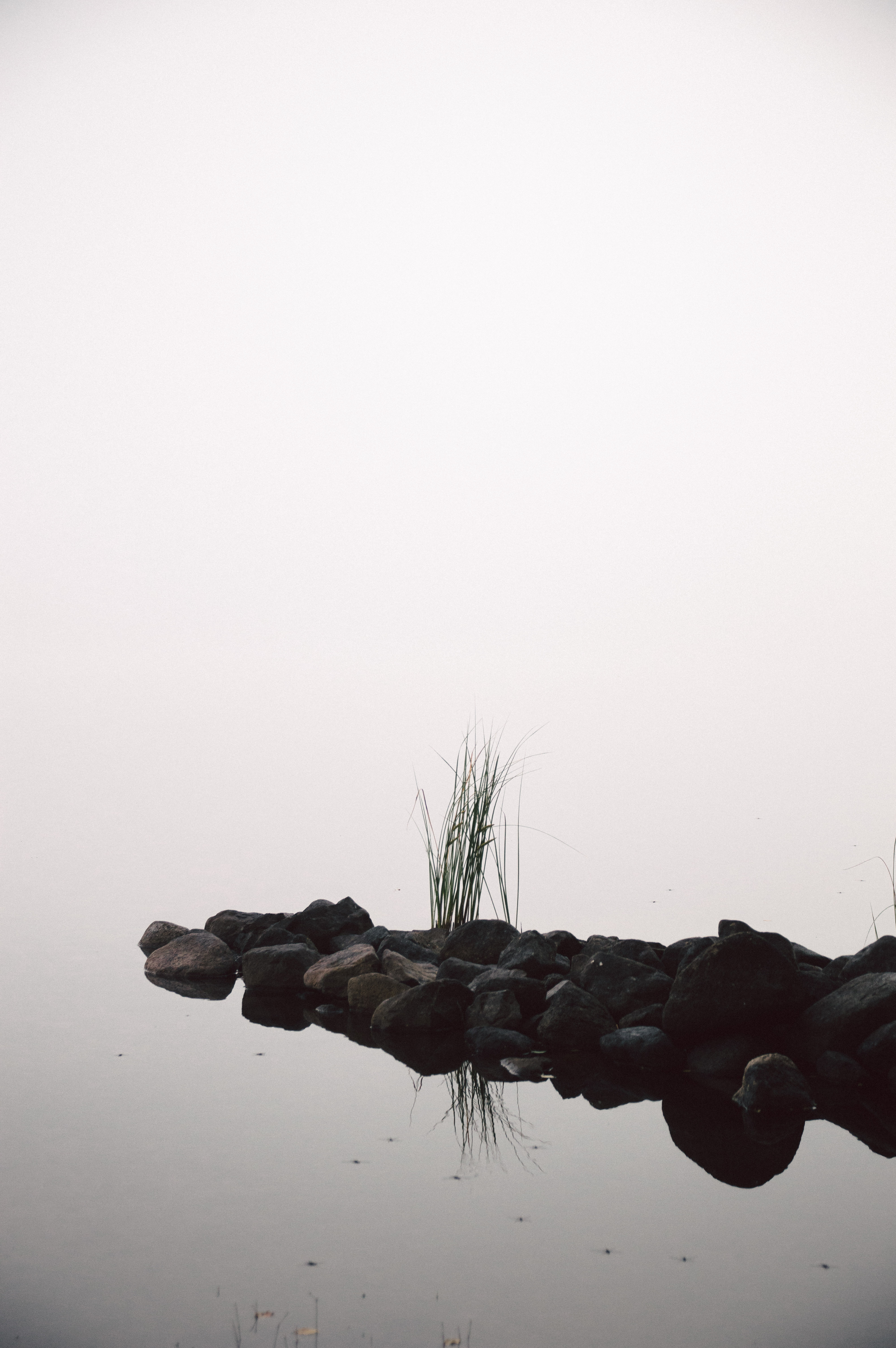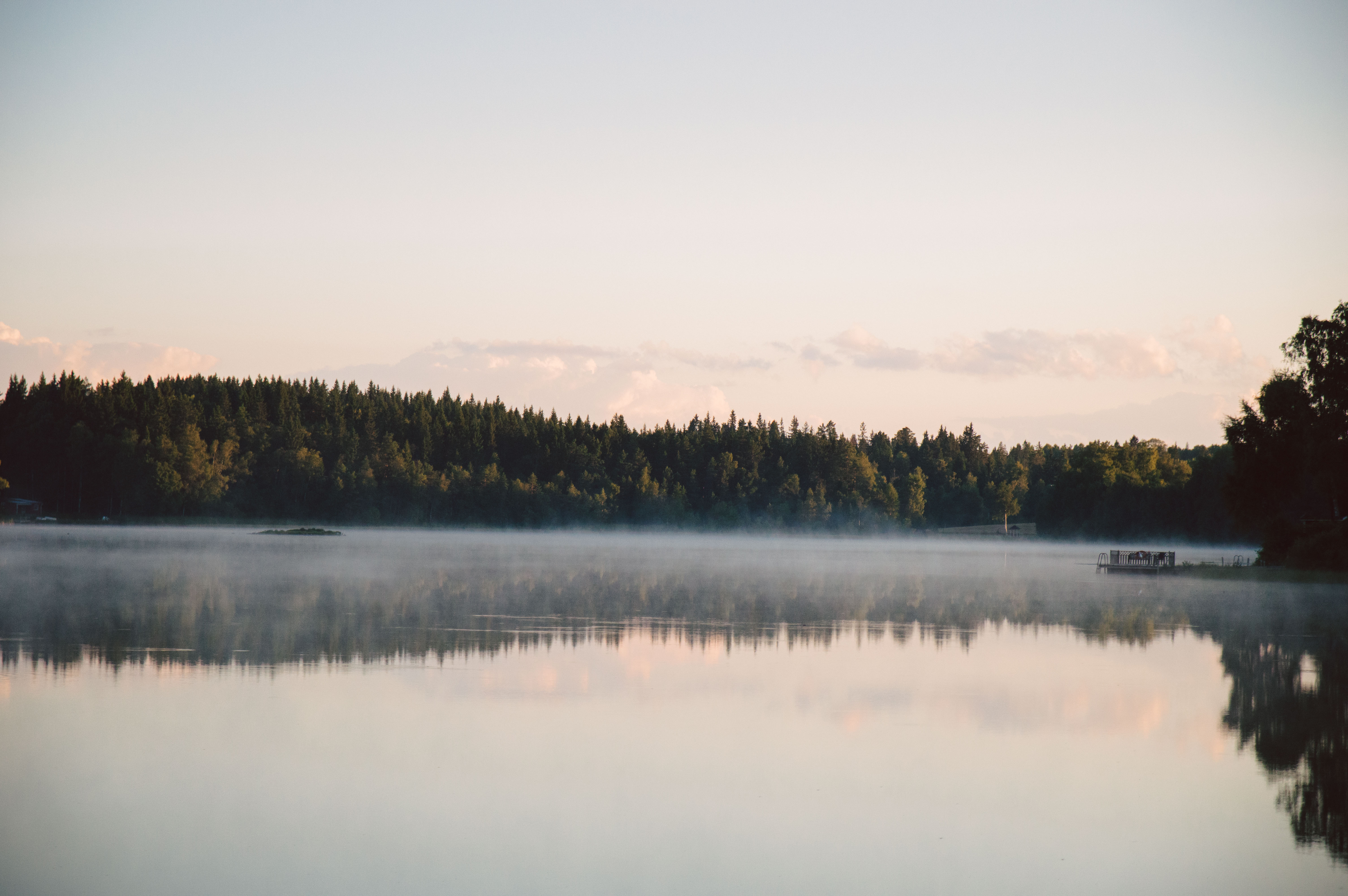 Saturday and Sunday were both lovely days. The sun was shining from a clear blue sky and we spent both days outdoors working in the garden, reading books, playing beach tennis and drinking coffee. I just love to take my cup of coffee and drink it on the front porch. From there you can watch the sunrise, listen to all the birds chirping and if you're lucky you can see a hare or a deer lingering in the forest. The rest of the day, I prefer to be on the other side of the house, where the lake is. But in the mornings, the front porch is my favorite place to be.
This weekend we could also pick the first blueberries of the year. It's super early, but we found a handful of berries in our garden, which we topped our breakfast oatmeal with. Eating local like a boss! Next time we are there, the forest will probably be full of berries and we'll pick them until we can't store anymore in our freezer. But that's next time, until then, here are a bunch of photos from our weekend.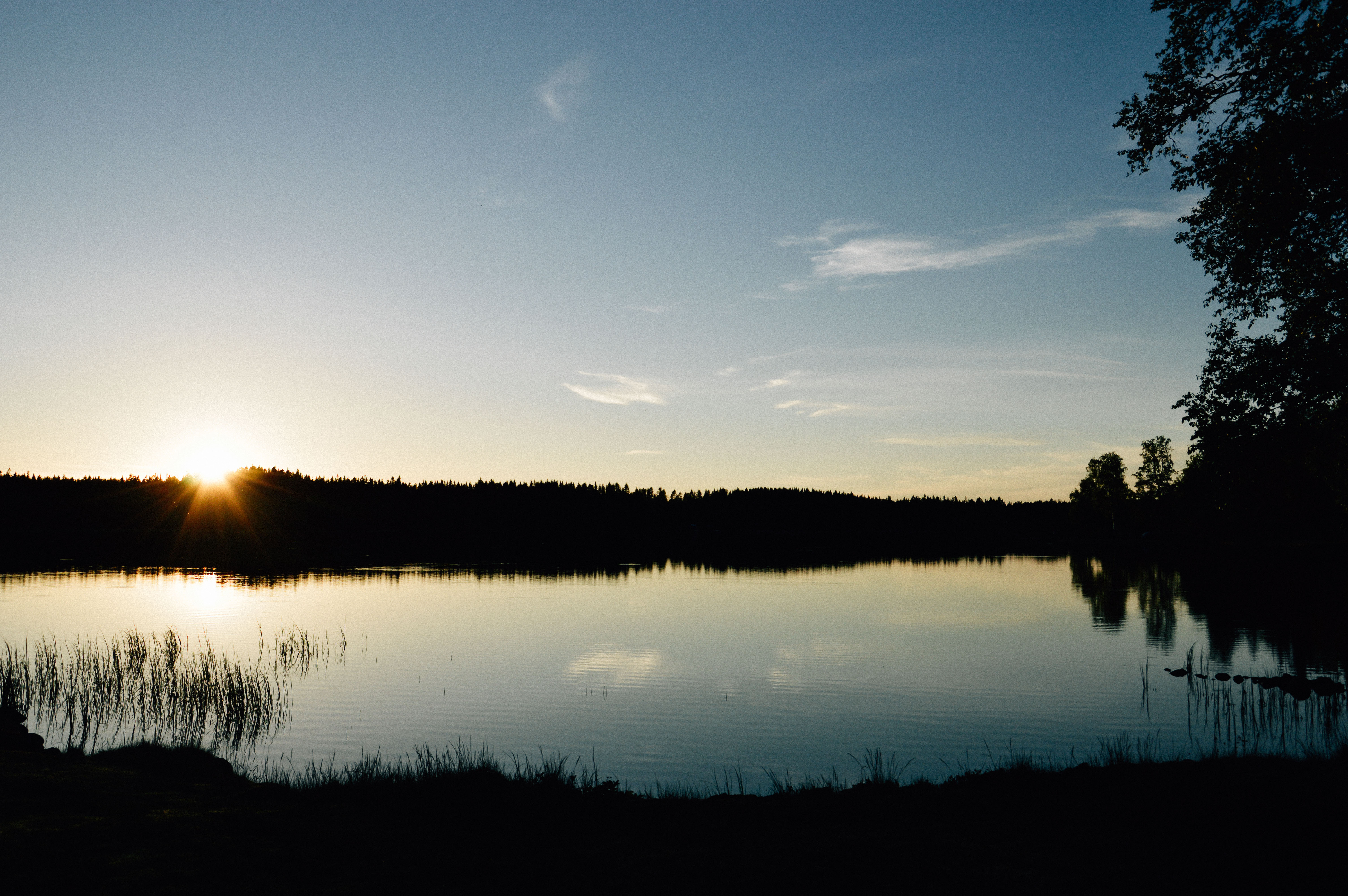 Love,
Sofia
Can't get enough of the Swedish countryside? Check out these blog posts too:
Our summer house
A slow weekend in the countryside
Cabin life