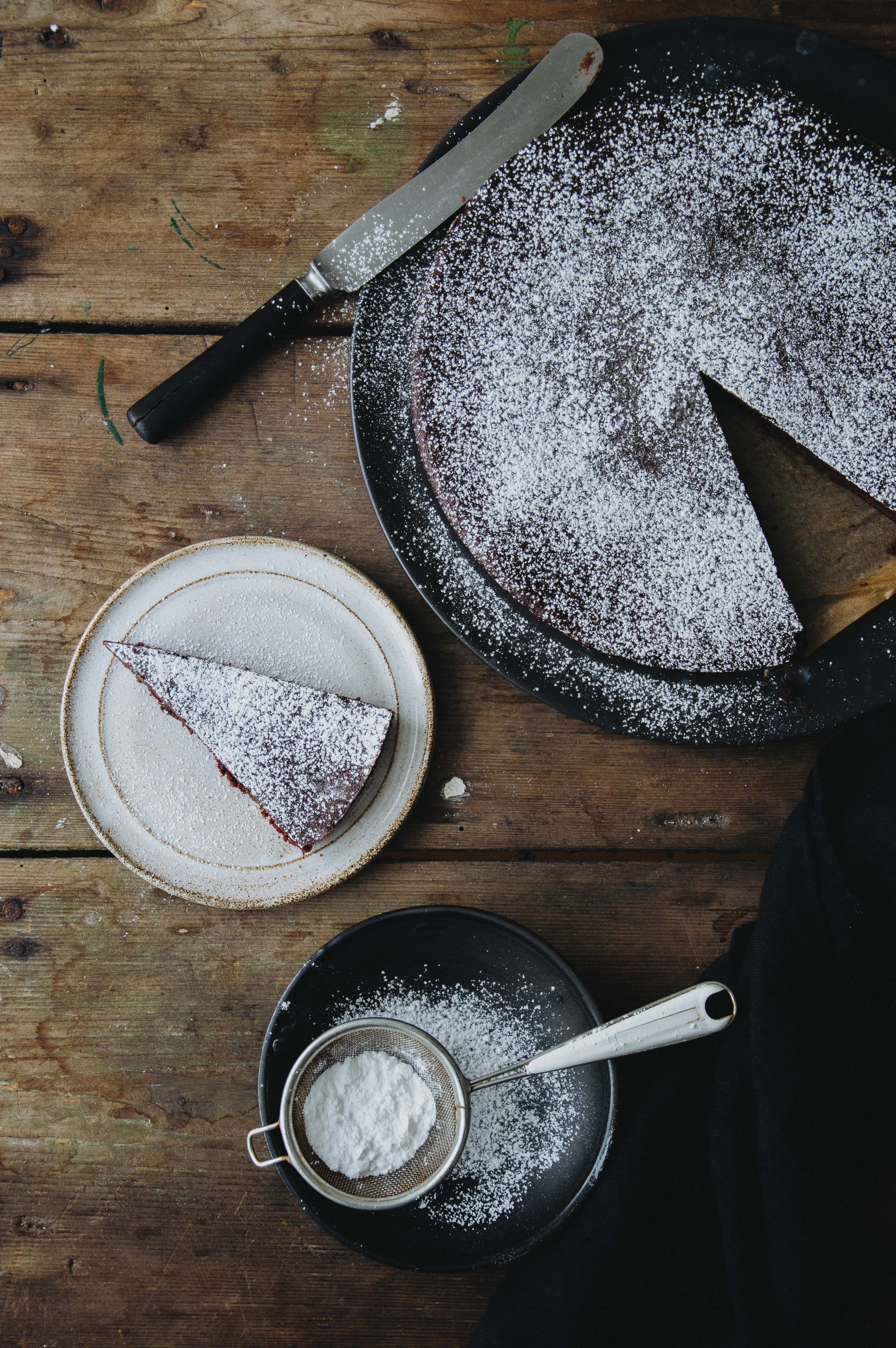 We woke up to a clear blue sky today, and I must say it almost feels like spring. The snow is almost gone, the birds are chirping, and the air feels somewhat different. Spring is lovely, but on the other hand I love snow and those -15°C kind of days. I'm not done with winter just yet, I feel like I need a couple more weeks of cold weather to be ready for a new season. But no need to complain really, you can't control the weather anyway.
But I can't deny it. The feeling that spring is just around the corner has got me dreaming about the outdoor life. And that is something I like. In all excitement I even wrote down a few things I plan on growing on our balcony this year. Going from missing the winter season to planning for summer in the blink of an eye. It's weird how the mind works.
As I think of spring and summer, I automatically dream of breakfasts and coffee breaks outdoors. Of fresh produce from local farmers. Fresh ingredients in abundance. Oh, how lovely it'll be to enjoy other foods than carrots, potatoes, broccoli, apples and frozen berries. Well, you can of course buy any fruit or vegetable you want these days. The food stores are filled to the brim with avocados, mangoes, papayas, kiwis and super expensive tomatoes (that doesn't taste a thing). We do however try to eat only Swedish grown produce, and when that's not possible we buy foods grown as close to Sweden as possible. And that's why we stick to root veggies and frozen berries during this time of the year.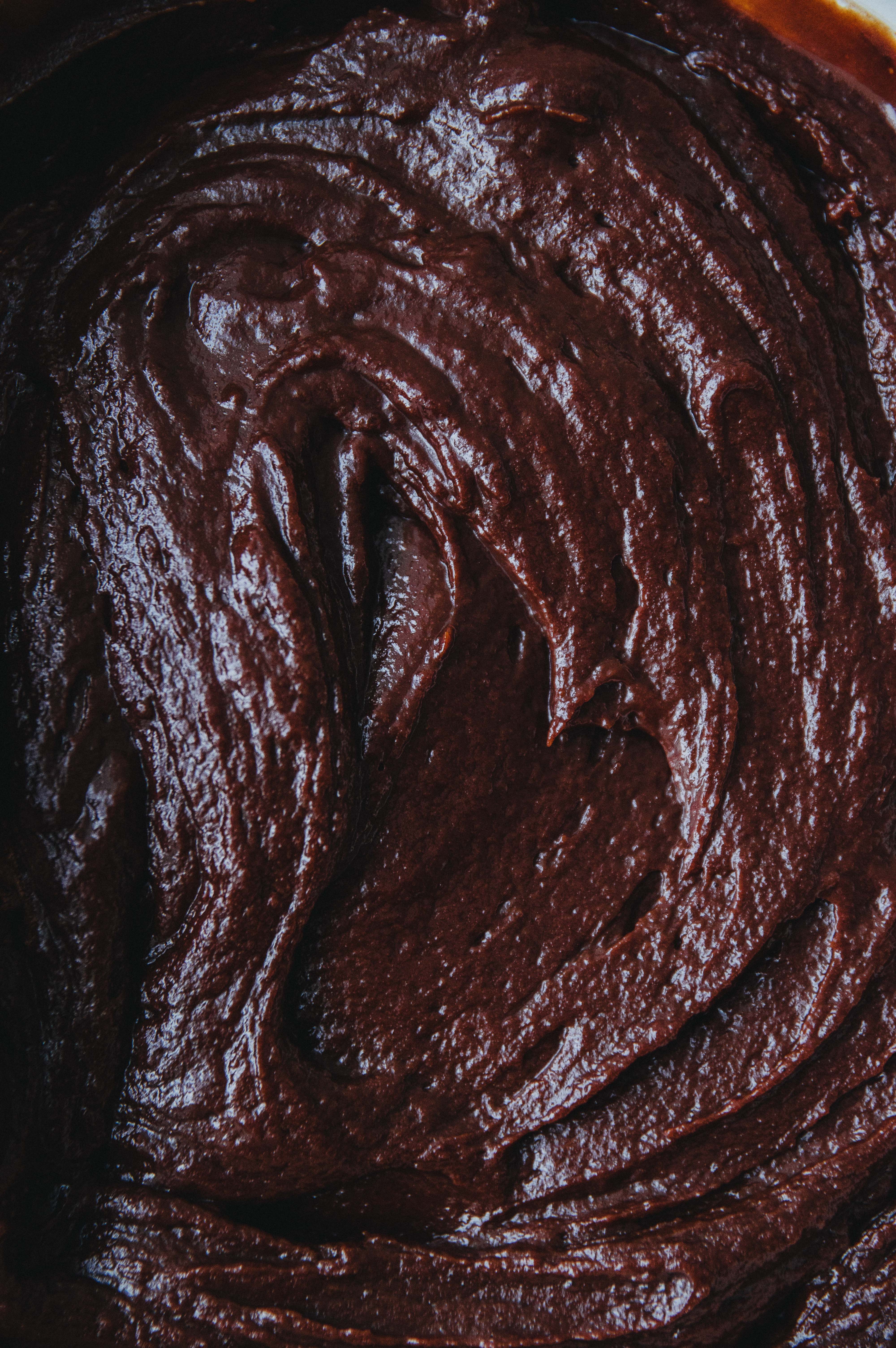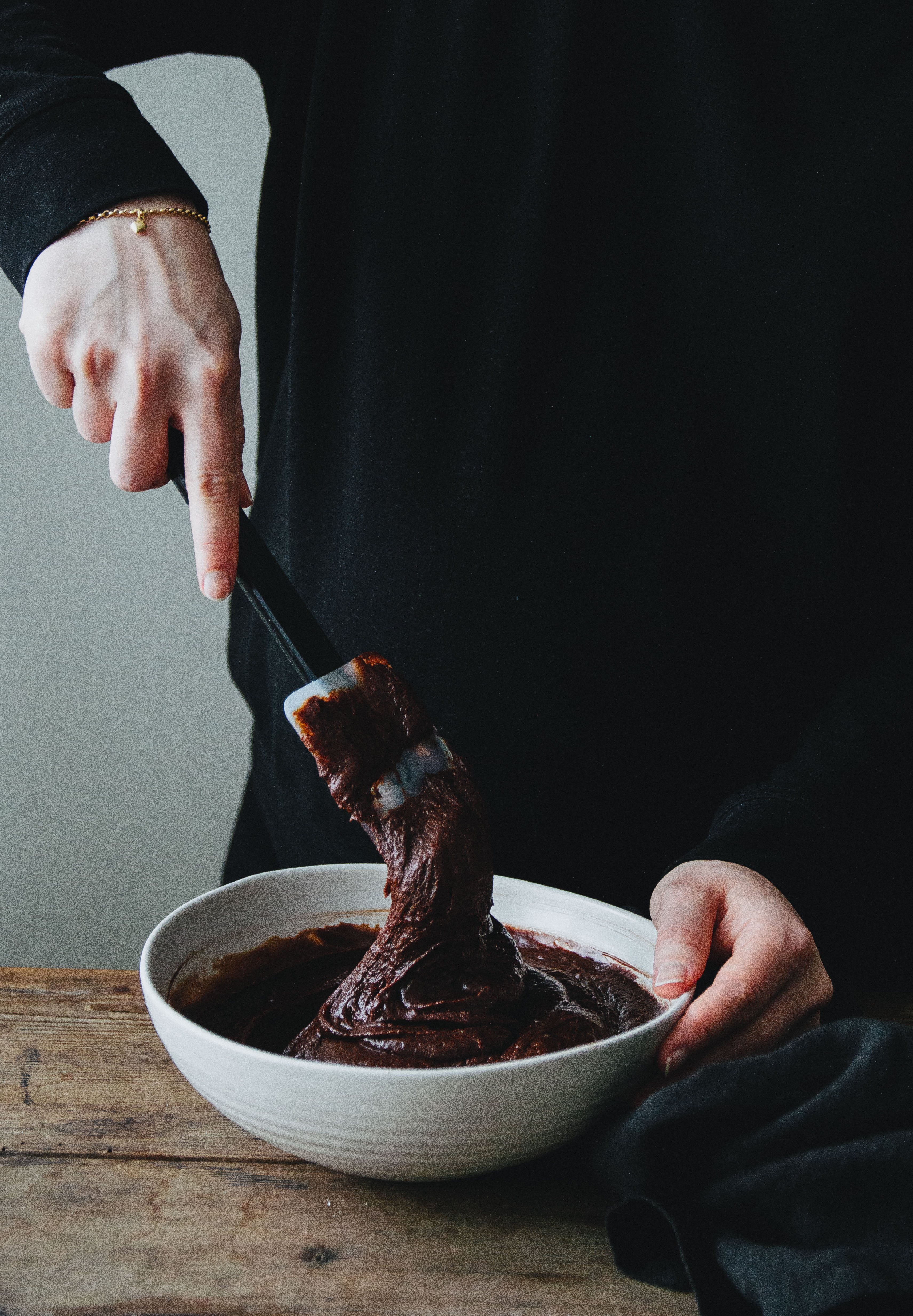 One way to brighten up the days when you are deadly tired of carrots and broccoli is of course to make a cake and serve for dessert. Oh, and during this time of the year it's indeed ok to serve dessert on a Tuesday. Or Thursday. Whenever you feel you need it.
One of my favorite desserts ever is a super simple one. It's a Swedish classic, almost as popular as the cinnamon bun or the Swedish "semla". Let me present to you, the Swedish chocolate cake, or "kladdkaka" as we say in Sweden. "Kladdkaka" basically means "sticky cake" and the name really makes sense. The cake is super sticky, or gooey, whatever word you prefer. And it's crazy delicious. And super simple to make. It might even be the best dessert out there, if you ask me. Well, you better try it out for yourselves and see what you think, but I'm pretty sure you'll like it. A lot. Let me know if I'm right 😉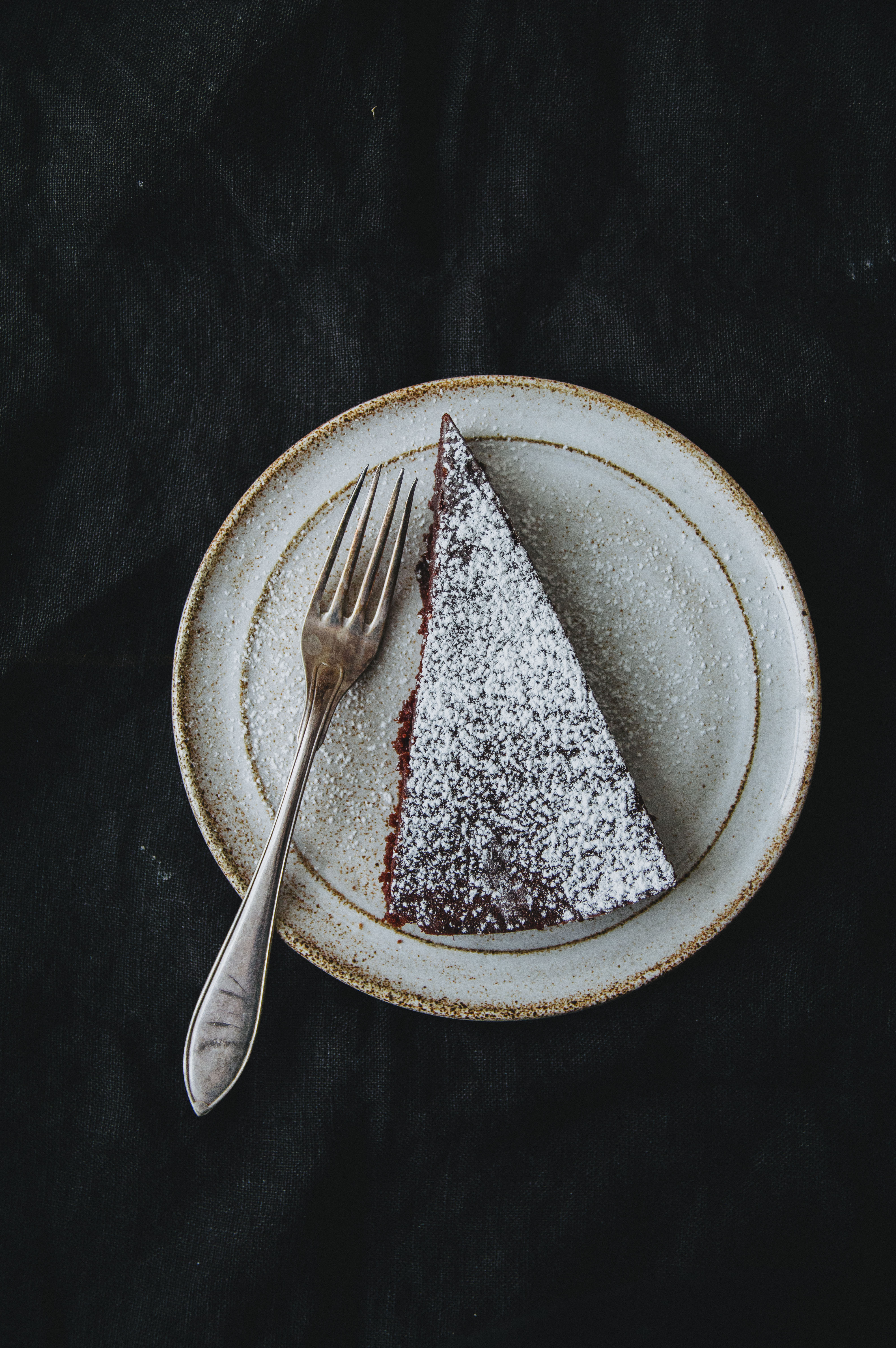 Kladdkaka – Swedish Sticky Chocolate Cake
12 pieces
125 g vegan margarine
80 g vegan dark chocolate (70% cacao)
2 1/2 dl | 250 ml wheat flour (all-purpose flour)
1 1/2 dl | 150 ml sugar or stevia
pinch of salt
pinch of pure vanilla extract
1/2 dl | 50 ml cocoa powder (raw if you like)
1 1/2 dl | 150 ml plant milk
To serve
Vegan ice cream
Whipped plant-based cream
Instructions
Preheat the oven to 175°C.

Butter (use vegan margarine) and flour (use cocoa powder) a 24 cm springform pan.

In a saucepan, melt the margarine over low heat and then add the chocolate. Let the chocolate melt.

In a baking bowl, combine flour, sugar, vanilla, salt and cocoa.

Add the melted butter and chocolate mix to the baking bowl and stir together.

Add plant milk and stir together until well combined.

Pour the batter into the pan and bake in the middle of the oven for about 20 minutes.

Let cool before serving the cake with vegan ice cream or whipped plant-based cream.