Wow, what a couple of weeks it has been. Our baby boy joined us on the 26th of February and these three weeks have passed by in what felt like 10 minutes. Three weeks of feedings, diaper changes and cuddles on repeat.
I have never been as happy as I am right now. How can a tiny person who only sleeps, poops and eats bring so much happiness? I can look at him for hours, and I still can't understand that we made him. Becoming a mom is indeed the most amazing thing in the world, and I'm so thankful for it. However, I think the best part is to see the person you love more than anything become a father. Watching K and baby Adam together really makes my heart explode. So much love for my boys <3
Everyone says that taking care of a baby takes up all your time, but I couldn't imagine exactly how much time that really is. "All your time" does indeed mean "all your time". And when he sleeps you are super busy doing the laundry, cooking dinner or simply taking a shower. It's a new life but I love it so much already. And I'm forever thankful that I said no to basically all freelance work during these first months. I'm enjoying every minute of being a mom and I know that this time will never come back, so I'm just enjoying every day (even the tough ones) and letting everything else be. And that means that the blog won't be updated as often, and I hope you're ok with that.
Today I do have a recipe for you guys. I've been talking about this bread recipe on Instagram for too long now, but today I'm finally sharing it.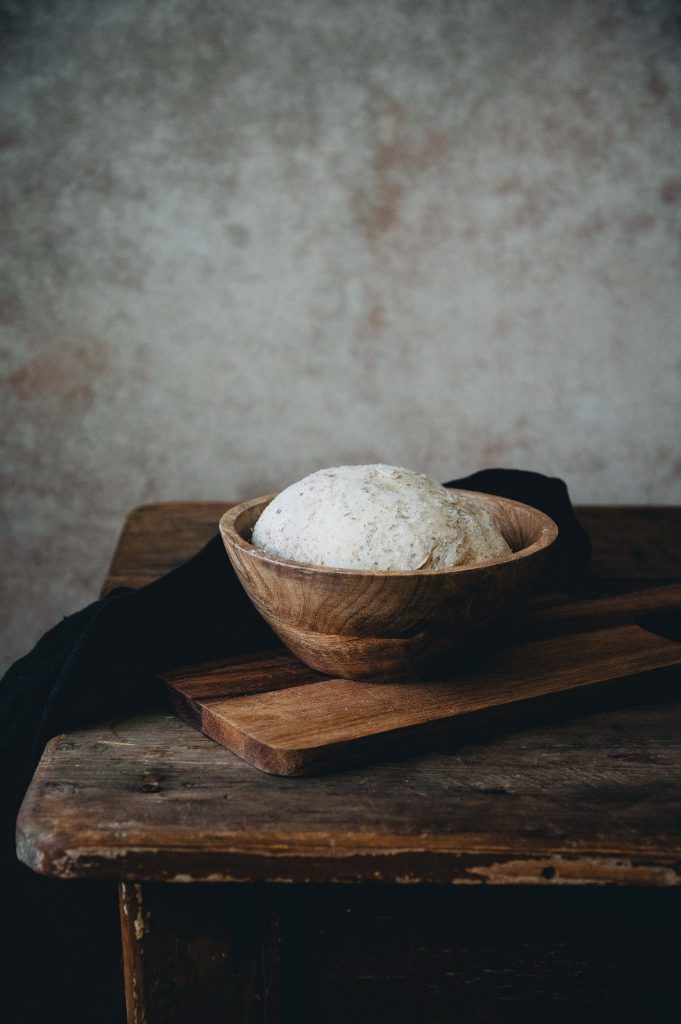 Mini rye breads with spelt
makes 18-20 small buns
20 g margarine or vegetable oil
5 dl | 500 ml plant milk
50 g fresh yeast
1 tsp salt
1 tbsp sugar 
5 dl | 500 ml spelt flour
5 dl | 500 ml wheat flour
2,5 dl | 250 ml rye flour
Poppy seeds for decoration
Instructions
Melt the margarine and add plant milk. Reheat until lukewarm.
In a baking bowl, crumble the yeast and add the melted margarine. Stir until the yeast is completely dissolved.
Add salt and sugar and stir.
Add the flour, a little at a time, and work the dough for a few minutes until it has smoothen out. It should be smooth and slightly tacky when it's ready.
Divide the dough into 18-20 pieces and shape into round buns.
Cover a baking sheet (or two) with parchment paper and place the buns on it.
Cover with a towel and let rise for 40 minutes.
Heat the oven to 250°C.
Brush the buns with water, sprinkle with poppy seeds (optional) and bake in the middle of the oven for about 12 minutes.
.