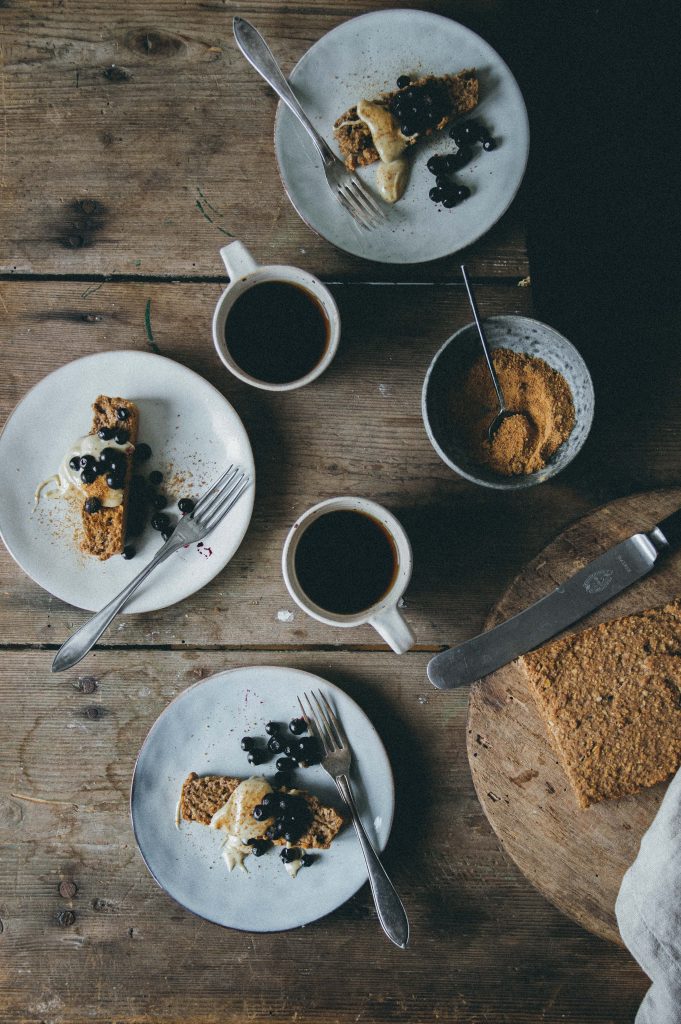 Writing blog post isn't that easy when you have a 6 months old who doesn't sleep at all during the days anymore, hehe. You don't wanna know how long it has taken me to write this post. I'm writing three sentences here and two there, so you probably understand why it takes a while to get stuff up on the blog, hehe.
Before I start talking about the banana bread that is the star of this blog post, let me just say thank you for all the sweet messages I get from you guys. I'm so happy so many of you liked the photos I shared from our summer adventures.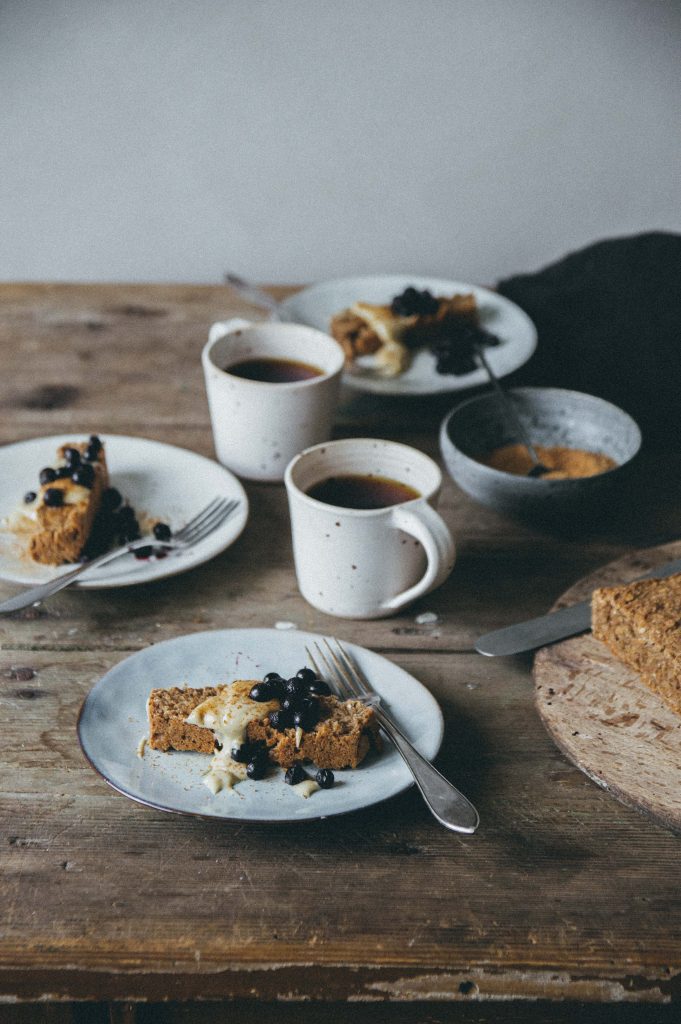 Ok, let's talk about food now. I've made a new version of my old banana bread recipe (can be found here). My old one is perfect for dessert, while this new one is better for breakfast (according to my taste at least). Anyway, as the foodie I am, I LOVE to try new things and my latest find is date sugar. Yes, dried dates grounded to a powder. Nothing added, just pure dates. How amazing? Well, more than amazing! 
I decided to not put a sliced banana on top of this bread (like I've always done before), and I must say that I like it even better when the taste of banana doesn't take over too much. You do as you like of course. Well, it's about time that we check out the recipe, right?
Banana bread with blueberries, cashew butter and date sugar
3 dl oat flour (just mix rolled oats)
2 dl whole grain spelt flour
1 tsp ground cinnamon
1 tsp ground cardamom
1/2 tsp ground clove
2 tsp baking powder
1/2 tsp salt
2 tbsp date sugar (or coconut sugar)
2 ripe bananas
1 1/2 dl oat mylk
2 tbsp chia seeds
2 tbsp extra virgin olive oil + extra for the pan
To serve
date sugar
cashew butter
blueberries
Instructions
Preheat the oven to 175°C.
In a baking bowl, combine all the dry ingredients except the chia seeds.
Peel the bananas and put them in a blender. Mix until smooth.
Heat up the oat mylk and add the chia seeds (for the chia egg). Set aside for about 5 minutes.
Add the chia egg, the mixed bananas and the olive oil to the dry ingredients and stir to combine.
Oil a baking pan, preferably a rectangular shaped loaf pan.
Pour the batter into the pan and bake in the middle of the oven for about 45 minutes, or until golden.
Let cool for a while before serving chunky slices of banana bread with heaps of cashew butter (or any other nut butter), date sugar and blueberries.