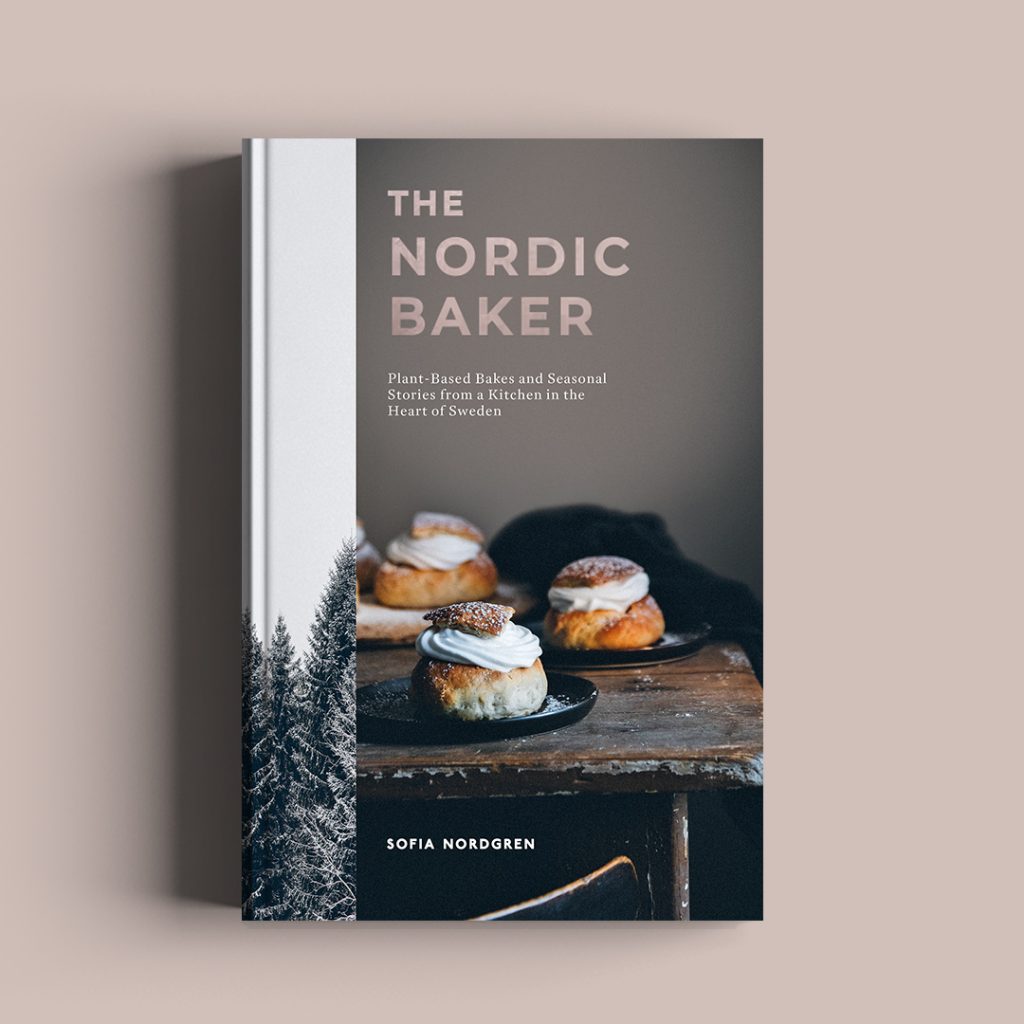 Finally, finally, I can tell you the big news – I have written (and photographed) my first cookbook! Can you believe it? I'm so excited to share this with you and I hope you are all going to love it. It's a dream coming true for me 🙂
The Nordic Baker is a plant based baking book with recipes for bread, cakes, cookies, buns and breakfasts. There's a chapter for each season + a chapter with the basics (like granola and bread). Like the subtitle says, The Nordic Baker is about living and eating seasonally, and enjoying all the treasures that can be found in nature. In between yummy recipes, there are stories and photos about slow living and how to live in harmony with nature. Everything I love and what The Nordic Kitchen is all about.
The book will be released in the UK and the US on November 9, 2021, but you can already pre-order a copy here.
I really, really hope that you're going to love The Nordic Baker. It has been so hard to keep this a secret from you for more than a year. I'm so happy to finally share it with you. I also want to thank each and everyone of you for being here – this book is for you!
Lots of love,
Sofia