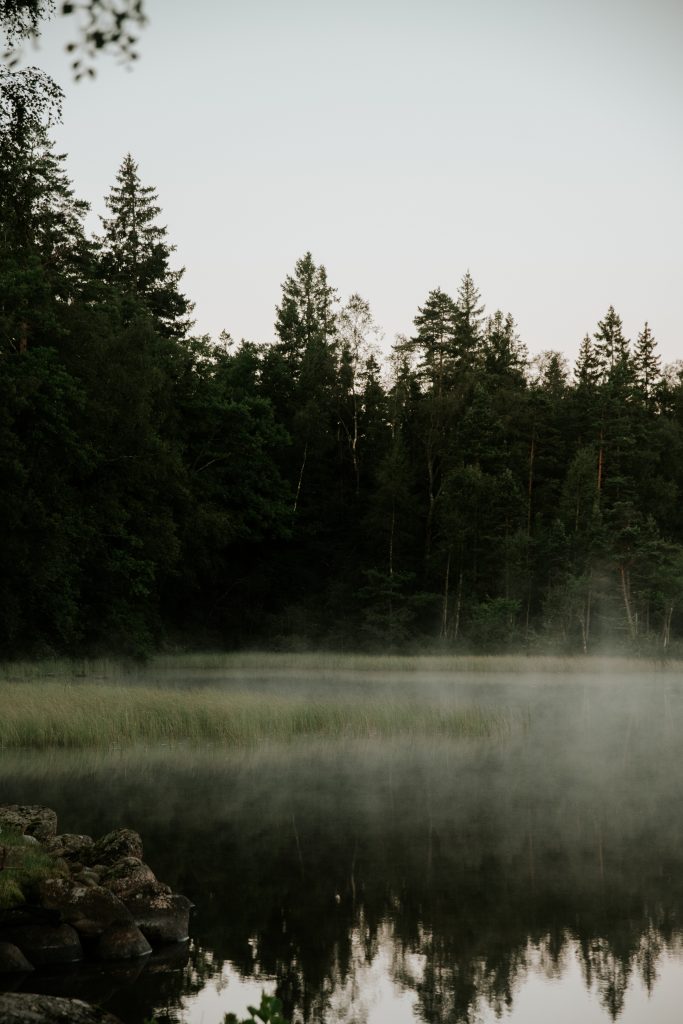 Vacation is over and we are back to work and preschool and everything that comes with it. We have stayed at home or in our countryside home most of the time, with a couple of short trips to meet family for the first time since the start of the pandemic. Now that we all have gotten the vaccine, it felt safe to meet again, which was so lovely.
Neither me nor K feel like traveling anymore, instead we enjoy spending time at home and doing shorter trips close to where we live. We want to see more of Norway, so when Adam is older we might do a road trip there again, but other than that we don't feel inspired to travel at all. The climate crisis is the major reason for this, of course. There are so many wonderful places close to where we live and I feel they are more than enough for me.
Now that Adam is older and can walk longer distances by himself, we've made lots of trips to the forest. He loves foraging for berries and I don't know how many times we went to the fen to pick blueberries and cloudberries this summer. Since we expanded our veggie garden and also made a cut flower garden, we spent many hours there as well, taking care of the plants, watering, harvesting, watching, enjoying. A few flowers and vegetables can really bring so much joy. Getting away from the city to the countryside is indeed one of the best things I know. No noise, traffic, concrete or construction sites. Just trees, lakes, wild animals and silence.
No wonder I have taken hundreds of photos this summer. This is what our summer has looked like (not only, but sometimes). Remember that we too have mountains of laundry, dishes, a grumpy kid, fights about brushing teeth and whatnot.
How has your summer been?
Xx,
Sofia