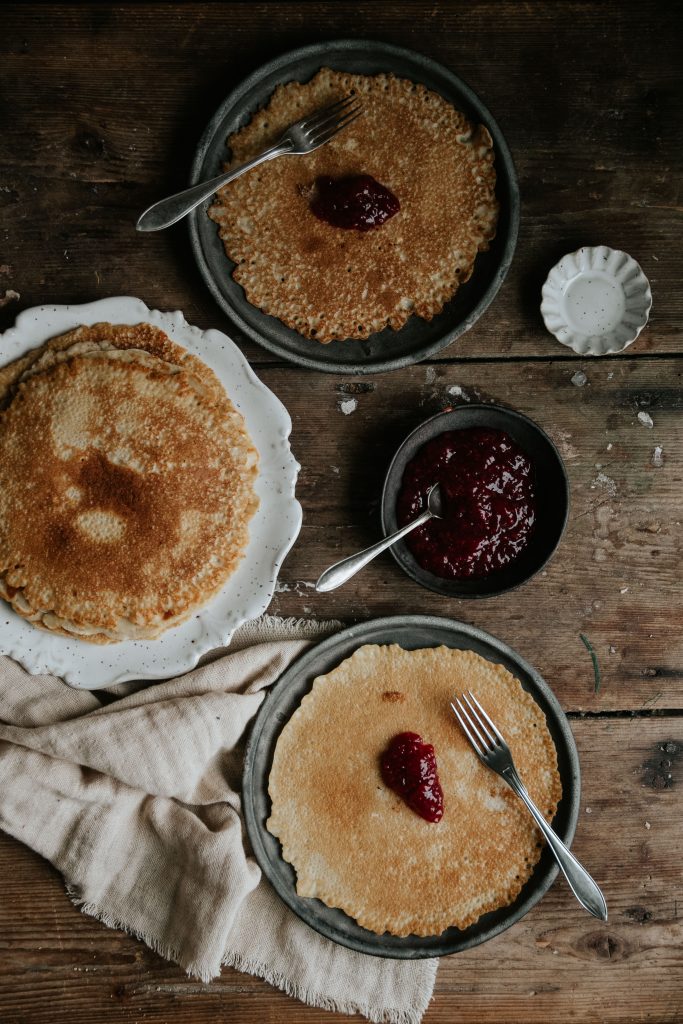 When I shared a photo of pancakes on Instagram the other day, I was overwhelmed by the response. It seems like you love pancakes as much as I do. I have no idea how something so simple can be so incredibly delicious, but I guess it doesn't really matter. 
We make pancakes as often as we can since it's Adam's number one favorite thing to eat. But to be honest, both K and I love it almost as much. One great thing is that there are so many different toppings to choose from. Right now we eat ours with only raspberry jam. Other things we like to top them with are nuts, plant yoghurt, chocolate, fresh fruits and/or berries. If you want to make them extra special (maybe for a birthday), why not serve them with jam, chocolate and whipped cream or vanilla ice cream?
With all this talking about pancakes I've decided to make pancakes for lunch today. I mean, when you start to feel hungry before 9 in the morning due to blog post writing, there's not much else to do, right? And I know someone who will be very happy when he comes home today and finds pancakes in the fridge. And his dad will probably be just as happy.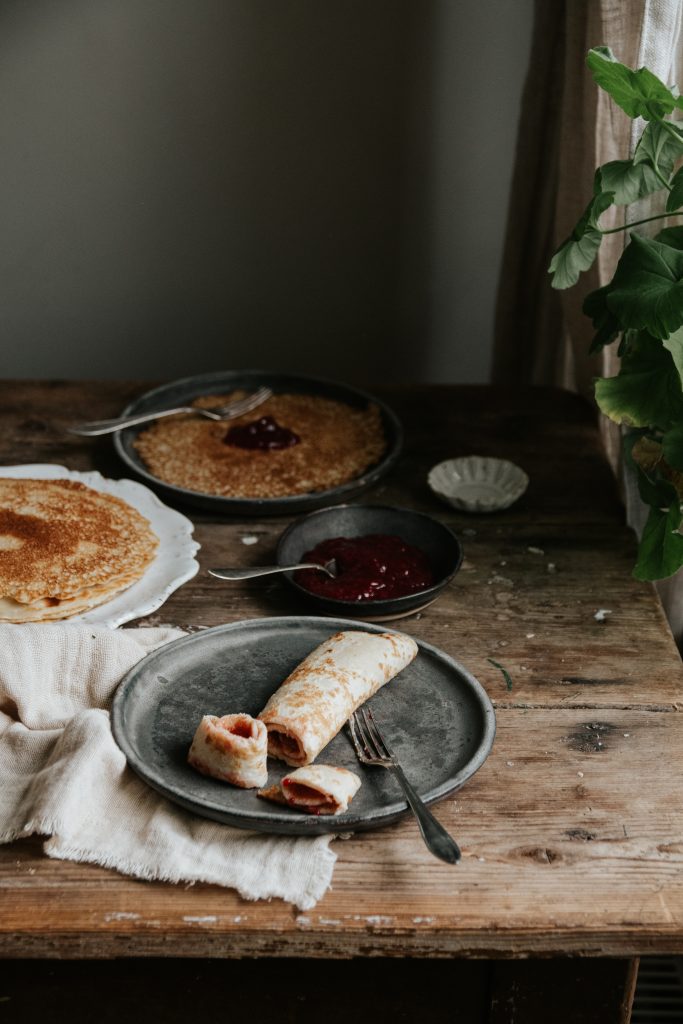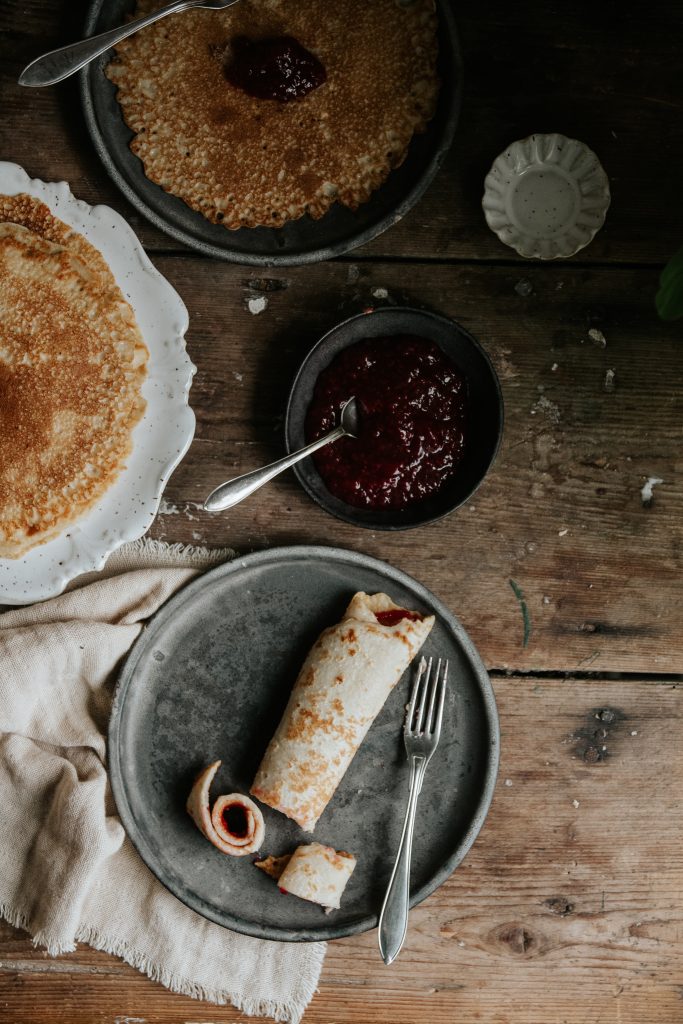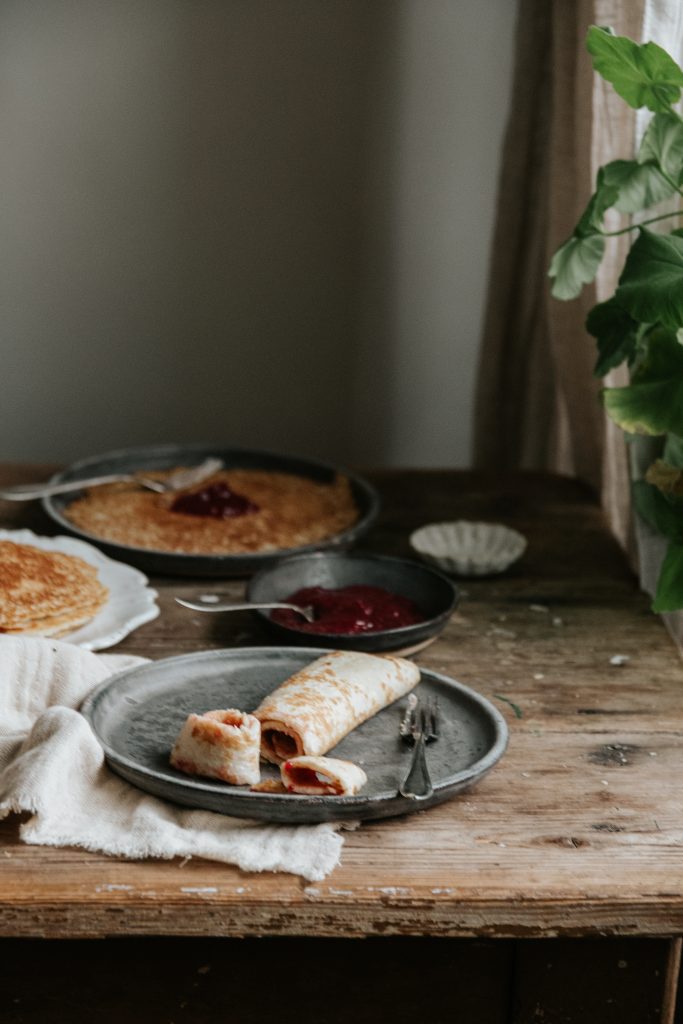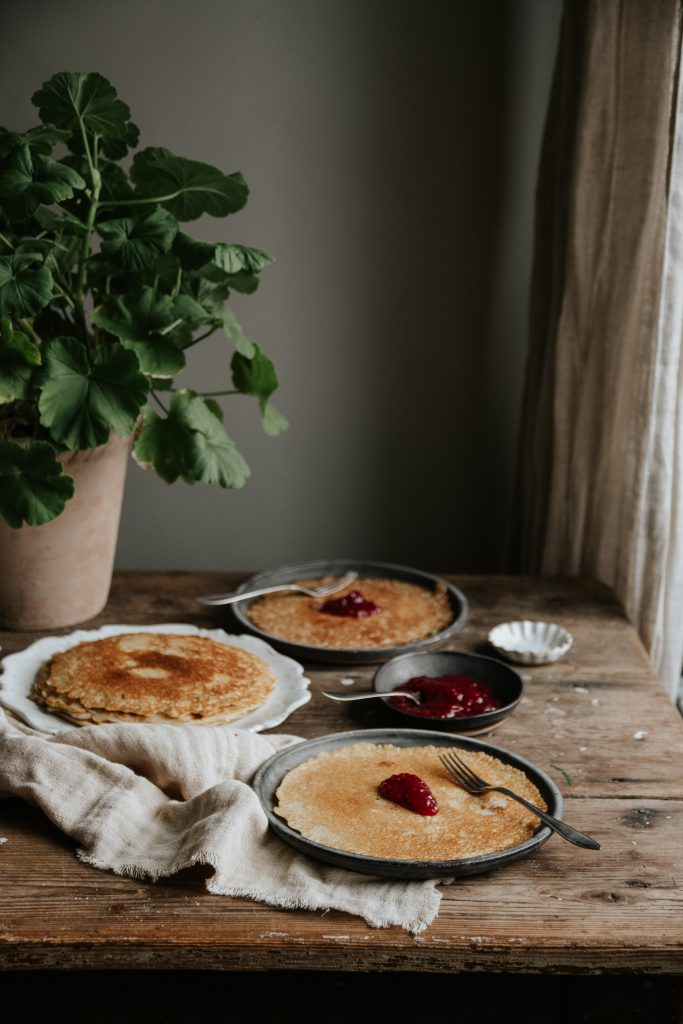 Plant based Pancakes
12-15 pancakes
5 dl | all purpose flour 
1/2 tsp salt
1 1/2 dl | 150 ml aquafaba*
7 dl | 700 ml plant milk 
Instructions
In a baking bowl, combine flour and salt. 
Add aquafaba and about 2 dl (200 ml) plant milk. Stir to combine. 
Continue to add 1-2 dl (100-200 ml) plant milk to the batter while continuously whisking, until you've added all 7 dl (700 ml). 
Let the batter rest for 20-30 minutes. 
Heat up a frying pan (~26 cm in diameter).
Add about a tsp of vegan margarine to the pan. Let it melt and then add about 1 dl (100 ml) pancake batter to the pan. Let cook for a couple of minutes, or until the edges start to look golden. Flip the pancake and let cook for another 30-60 seconds. Transfer the pancake to a plate and repeat this step with the remaining batter. 
*aquafaba is the water in which chickpeas or other beans have been cooked. When you buy canned beans, aquafaba is the liquid you find in the can. I prefer to use aquafaba from chickpeas.