I loved to bake when I was a kid, and as you know, I still do. I have a few things I remember baking more often than others – chocolate balls, sticky chocolate cake and "tiger cake" are some of them. A "tiger cake" is basically a simple sponge cake, but you mix a small part of the batter with cocoa powder to make it brown. I remember being totally mesmerized by the swirls that just layering two different cake batters created. 
I haven't made a tiger cake in at least 15 years. Maybe 20. I don't know why I got to think of it the other day, but I did and I just had to make it again. Personally I think sponge cakes can be a bit boring and sometimes also rather dry (if not spiced up with lemon or something else). Just adding a little cocoa powder to one part of the batter makes such a big difference though. It's super delicious! And if you have kids I'm sure they're gonna love baking it!
Get the recipe below!
Xx,
Sofia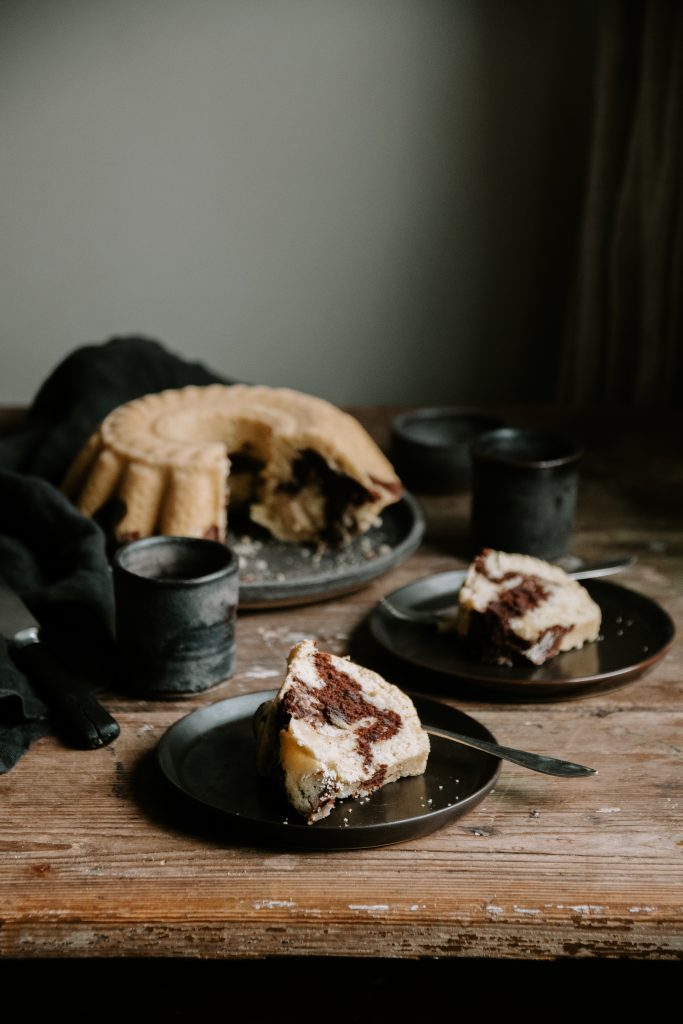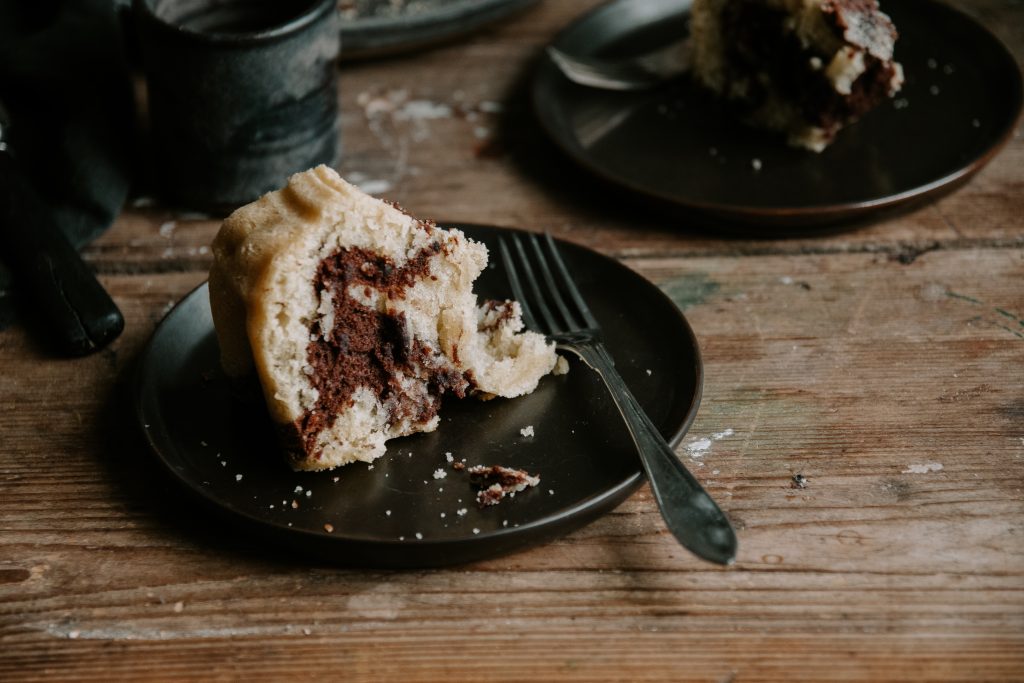 Vanilla and chocolate swirl cake
about 12 pieces 
100 g vegan margarine 
1 dl plant milk 
1 dl aquafaba
1 1/2 dl caster sugar
1/2 tsp vanilla powder (or extract)
3 dl all-purpose flour
1 1/2 tsp baking powder 
2 tbsp cocoa powder 
Instructions
Preheat the oven to 175°C.
Grease and flour a bundt cake pan (about 1,5 L).
Melt the margarine, add the plant milk and let cool.
Beat aquafaba and sugar until white and fluffy.
In a separate bowl, combine vanilla powder, flour and baking powder. Add it to the aquafaba.
Add the melted margarine to the mix and quickly stir together until smooth.
Transfer about 1/3 of the batter to a separate bowl and add cocoa powder. Stir together.
Pour about 50% of the white batter into the cake pan. Then pour the brown batter into the pan and finally add the remaining white batter on top. Do not mix, just leave the batter as it is.
Bake in the lower part of the oven for about 30 minutes, or until a cake tester comes out almost dry.
Let cool and cut into pieces.
This cake freezes very well so I recommend storing any leftover cake in the freezer.