This post contains adlinks for Bagaren och Kocken
The photo of this gingerbread bundt cake I shared on Instagram a few days ago has been one of the most popular posts this winter. I totally understand why, since this cake pan is something else. When I saw the pan I immediately fell in love with it and I knew I needed it. I rarely buy new baking tools or pans, but this I just needed. It'll be my Christmas cake pan every year from now on. The fact that I'm more or less dedicating an entire blog post to it tells a lot, I guess.
The first thing I wanted to bake using this pan was a gingerbread bundt cake. One of my favorite Christmas bakes and something I made every year. There is a recipe for a gingerbread bundt cake in my cookbook, but for this cake I tweaked it a little. You'll find the recipe below along with some photos. If you too have fallen in love with the pan, you can find it here (adlink). 
Happy baking!
Xx, 
Sofia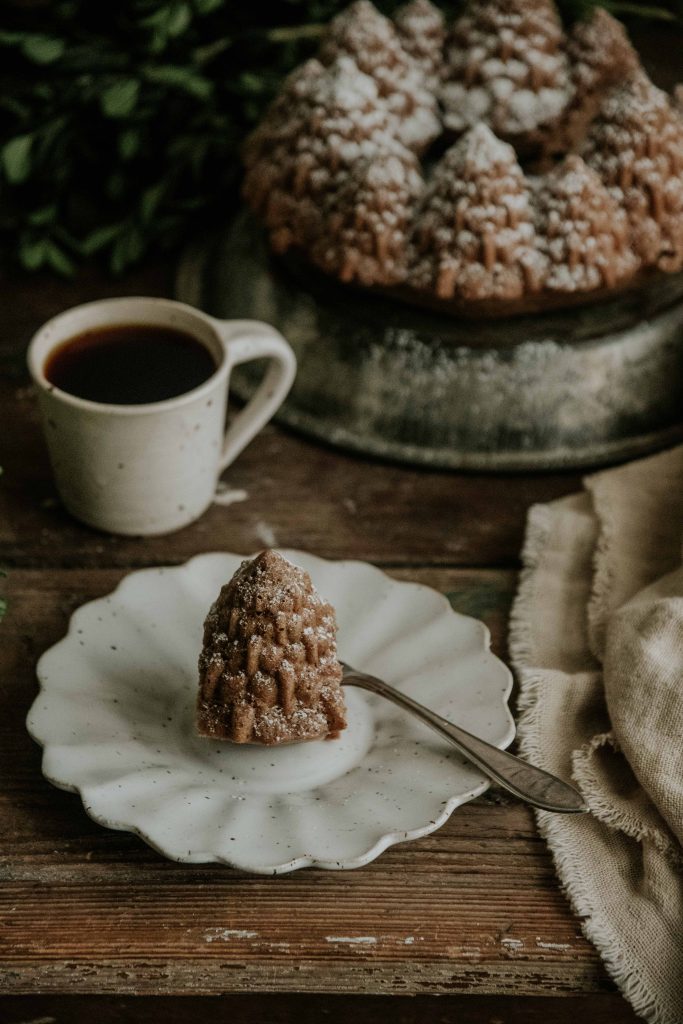 Gingerbread bundt cake 
1 cake / 10-12 pieces
100 g vegan margarine 
1 1/2 dl plant milk 
1 1/2 dl aquafaba
1 1/2 dl caster sugar
4 dl all-purpose flour
1 1/2 tsp cinnamon
1 tsp cloves
1 tsp ginger
1 1/2 tsp baking powder
Instructions 
Preheat the oven to 175°C. 
Grease and flour a bundt cake pan (about 1,5 L). 
Melt the margarine, add the plant milk and let cool. 
Beat aquafaba and sugar until white and fluffy. This takes about 30 sec. 
In a separate bowl, combine flour, spices and baking powder. Add it to the aquafaba. 
Add the melted margarine to the mix and quickly stir together until smooth. 
Pour the batter into the cake pan. 
Bake in the lower part of the oven for 30-40 minutes, or until a cake tester comes out almost dry. 
Let cool and cut into 10-12 pieces. 
This cake freezes very well so I recommend storing any leftover cake in the freezer. 
---