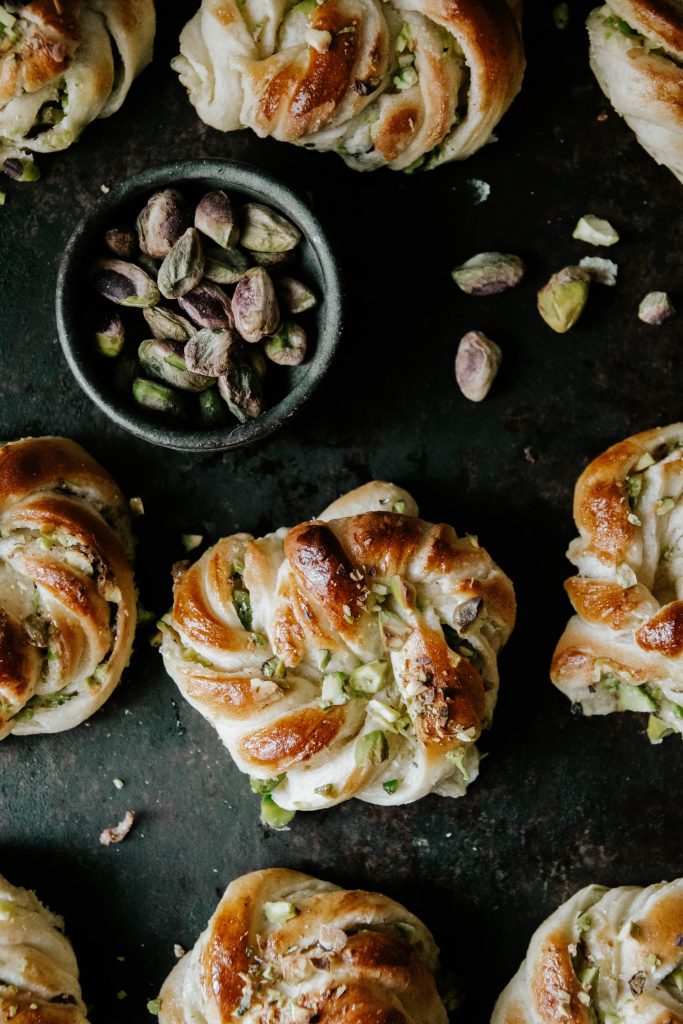 Cinnamon buns are my forever favorite thing to bake (and eat!) and I try to always have a bag of them in the freezer. They are perfect to bring on any outdoor adventure, or just enjoy with a cup of coffee at home when you want something delicious.
However, it's nice to try new things from time to time, and so the idea of pistachio buns was born. My husband loves pistachios and I think he had three buns in less than two minutes when I baked these. Oh, and isn't the green color just lovely? I hope you'll love them as much as we do!
Xx,
Sofia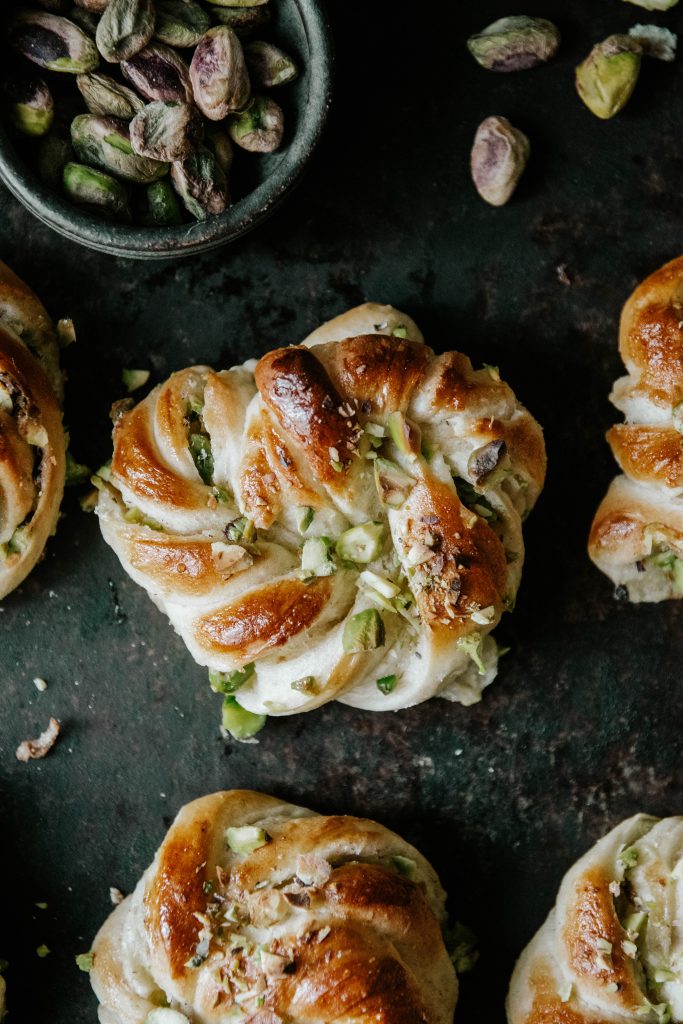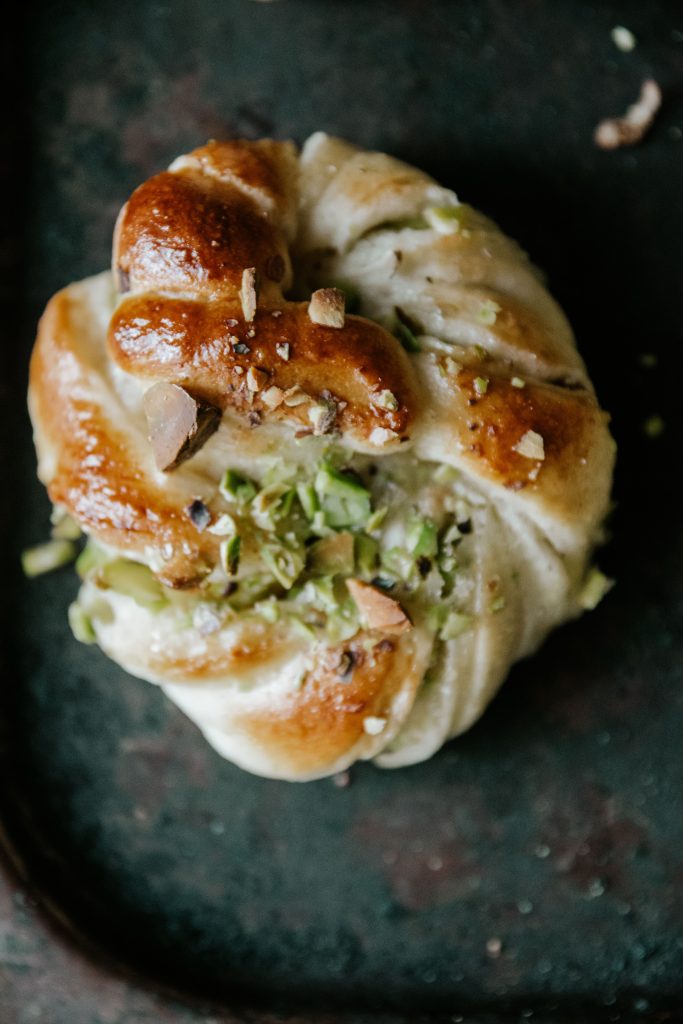 Pistachio buns
makes about 40 buns
50 g fresh yeast
150 g vegan margarine 
5 dl | 500 ml plant milk
1 dl | 45 g caster sugar
1/2 tsp salt
1 tsp ground cardamom
1,4 L | 840 g all-purpose flour
FILLING
150 g vegan margarine, room tempered
1 dl | 45 g caster sugar (more if you like)
150 g pistachio nuts (without shells)
TOPPING
Plant milk for brushing
50 g pistachio nuts (without shells), finely chopped
INSTRUCTIONS
Melt the margarine and add the plant milk. Let cool until 37°C.
Mash the yeast in a big baking bowl until crumbly.
Add the lukewarm margarine to the baking bowl and stir until the yeast is completely dissolved.
Add sugar, salt, cardamom and about 2/3 of the flour.
Stir together until well combined and keep working the dough for about 5 minutes. Add more flour as needed, but make sure to save about 1-2 dl for later.
Cover the baking bowl with a kitchen towel and let the dough rise for about 45 minutes.
Roll out the dough into a large rectangle (like 30 x 80 cm).
Finely chop the pistachios.
Spread the margarine over the dough. Sprinkle with sugar and then the pistachios.
Now, fold the dough in half (lengthwise). Then, cut out long strips of dough, about 1-2 cm wide. Twist each strip into a knot-like shape and hide the ends under the knot.
Place the buns on parchment paper (or in liners). Cover with a cloth and let rise for about 30 minutes.
Meanwhile, heat the oven 250°C (480°F).
Brush your buns with plant milk and sprinkle with chopped pistachios.
Bake for about 10 minutes in the middle of the oven (depending on the size and your oven). Keep an eye on the buns because they burn easily.
Let cool on a tray and then enjoy them with a cup of coffee.