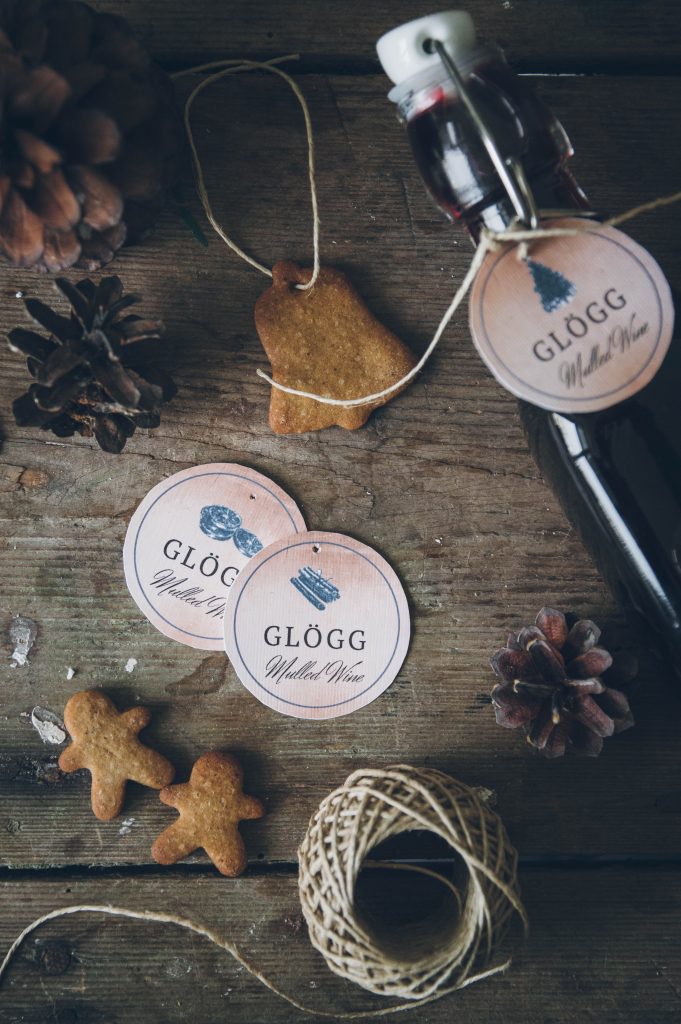 With only a couple of weeks left to Advent it's time to share the first Christmas recipe of the year. This year I'm actually starting in time so hopefully I'll be able to share a whole bunch of recipes before Christmas. I use to bake and cook everything like two weeks before Christmas and then I don't have time to post them so I just sit there in January with 36 Christmas recipes that I can't post because no one wants Christmas food in January.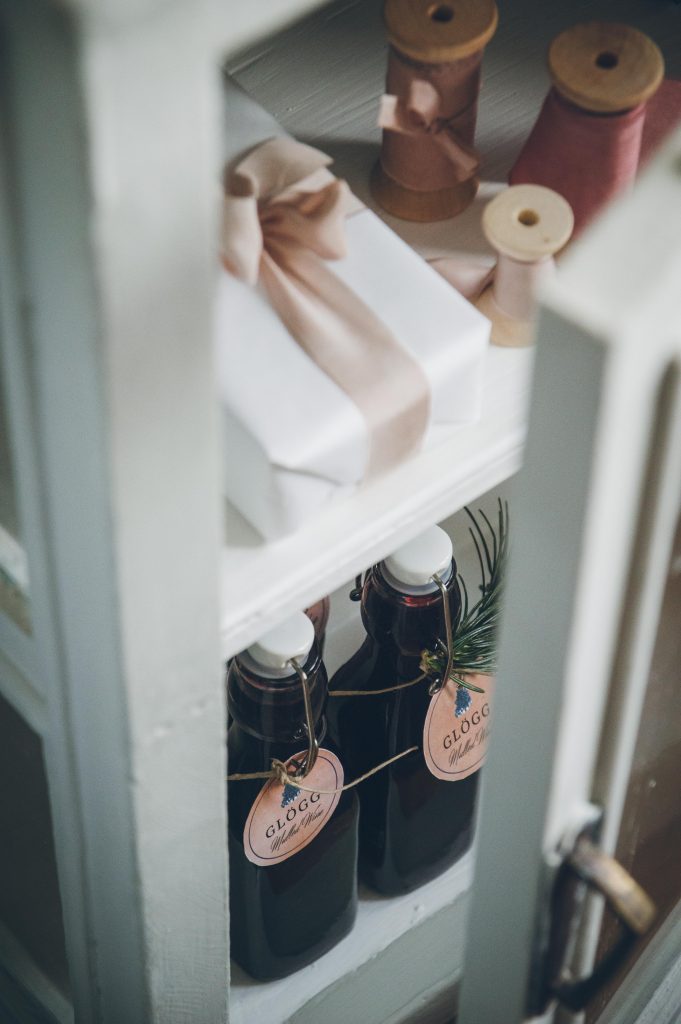 Anyway, the first Christmas recipe of the year is 'glögg', or mulled wine (English) or Glühwein (German). In Sweden, we drink this Christmas drink in tiny cups and most of us put raisins and almonds in it before we drink it. You drink it warm and you often serve it with saffron buns and gingerbread cookies. I know it's common in Germany and in the other Scandinavian countries, but I don't know if it's a thing in the rest of the world?
I got this glögg recipe from my mum, made a few changes and now I want to share it with you guys. Making your own glögg is so easy and it's super delicious too. I hope you'll like it 🙂
Oh, and by the end of this post you'll find a pdf with tags that you can download and print and put on your glass bottles.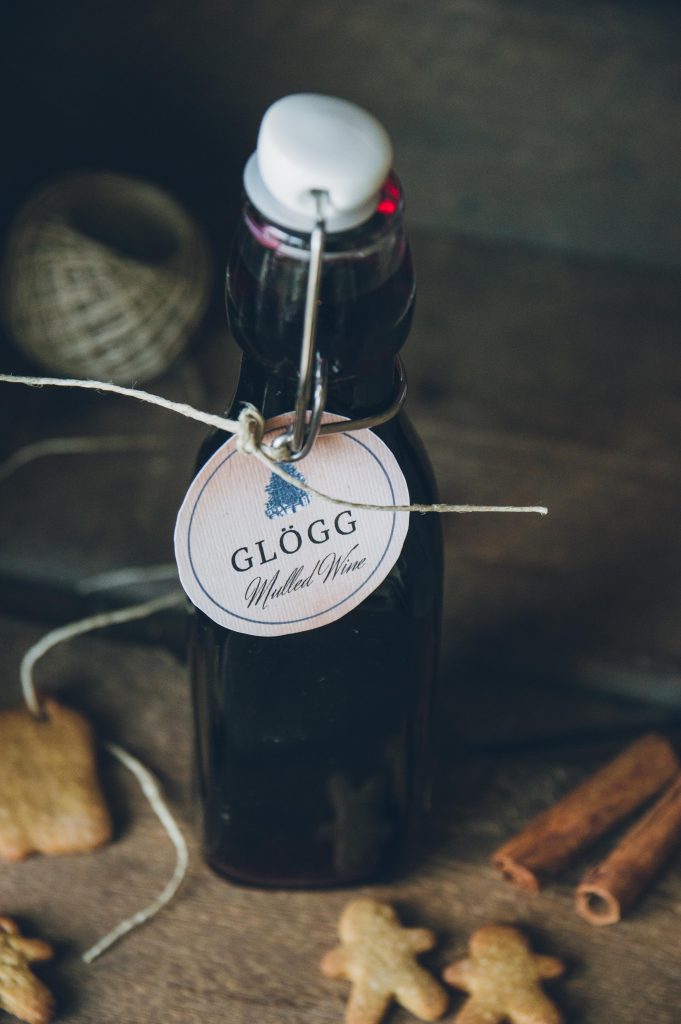 Home made glögg
1 dl vodka
5 cinnamon sticks
20 cloves
1 piece of dried ginger
1 tsp freshly grounded cardamom
one peel of bitter orange (whole, not grounded)
1 bottle of red wine (75 cl)*
3/4 dl | 75 ml sugar

*I recommend buying a cheaper wine without much flavoring. I used a Shiraz, AUSSIE Kangarouge, for my 'glögg' and it worked out great.
Instructions
Break the cinnamon sticks into smaller pieces.
Place all the spices (cinnamon, cloves, dried ginger, cardamom and bitter orange peel) in a jar and cover with vodka. Let rest for about 3 days (carefully shake the jar a couple of times a day).
Strain the vodka mixture through a sieve, and remove the spices.
Pour the vodka into a baking bowl or similar and add sugar and red wine.
Now it's time to stir for quite a while. All sugar must dissolve, or the 'glögg' won't be good. I used a baking bowl and whisk for this step. Stir and stir and when you can't hear any rasping sound anymore, the sugar is probably completely dissolved. I recommend that you then let the 'glögg' rest in the bowl for 10 minutes or so, then stir again and if you still can't hear any rasping sound – it's done. If you do hear something, stir again and repeat the resting process until you can't hear anything.
Pour the 'glögg' into clean and dry glass jars.
Your Glögg is ready!