When I'm writing this, I'm sitting at my favorite café in Stockholm – Fabrique Stenugnsbageri. Well, actually Fabrique has several cafés in Stockholm and I love them all. Their style is spot on my style – raw, industrial interior with lots of vintage elements. It's SO inspiring! When (if) we find a house, I want to decorate it just like this. I'm sharing a few photos from this place below, so you can see what I'm talking about.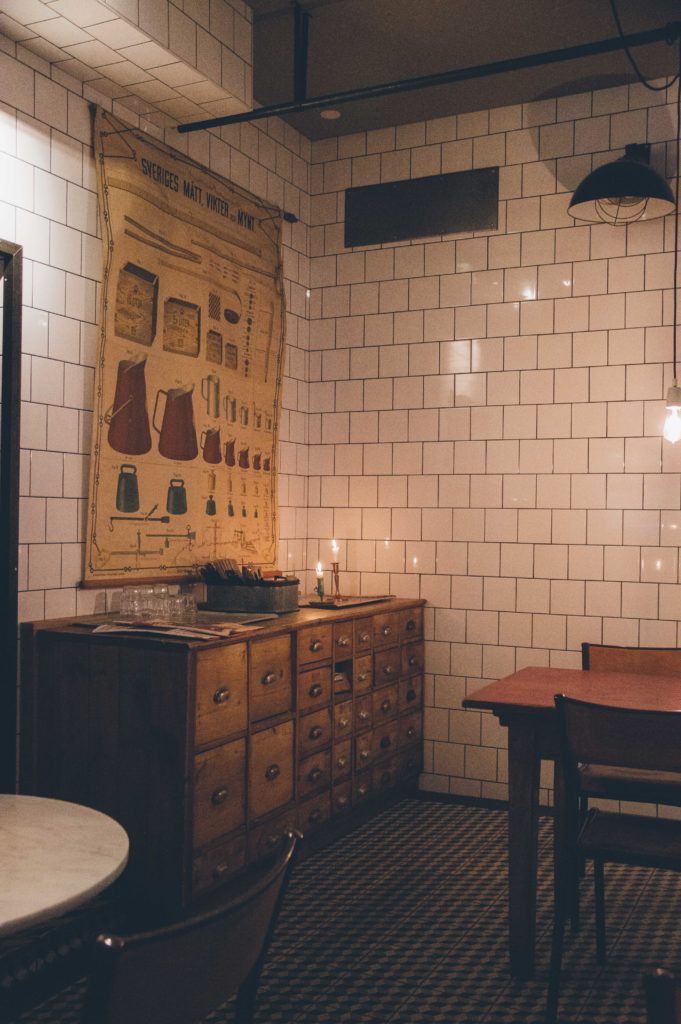 But, this post was supposed to be about bread. Last year we decided to start making our own bread and stop buying it from the grocery store. It's cheaper, tastes better and contains no weird stuff. We were very good at this for a few months, but then somehow we just stopped. It sort of just happened and I honestly don't know why. But a few weeks ago we decided to make a change again. So, we've been baking for quite some time now and we've tried different types of bread, made from different flours and with different rising times.
This bread, made from only spelt flour, quickly became our favorite. I'm a big fan of simple recipes (especially when it comes to bread). It feels like that it somehow the key to keep baking your own bread. If it takes too long, or if it's too complicated, I think it's a bigger risk that you stop doing it. This bread has a total rising time of one hour + a little time for working the dough and combining the ingredients. Plus 30 minutes in the oven. That's it. I hope you'll like the recipe!
Xx,
Sofia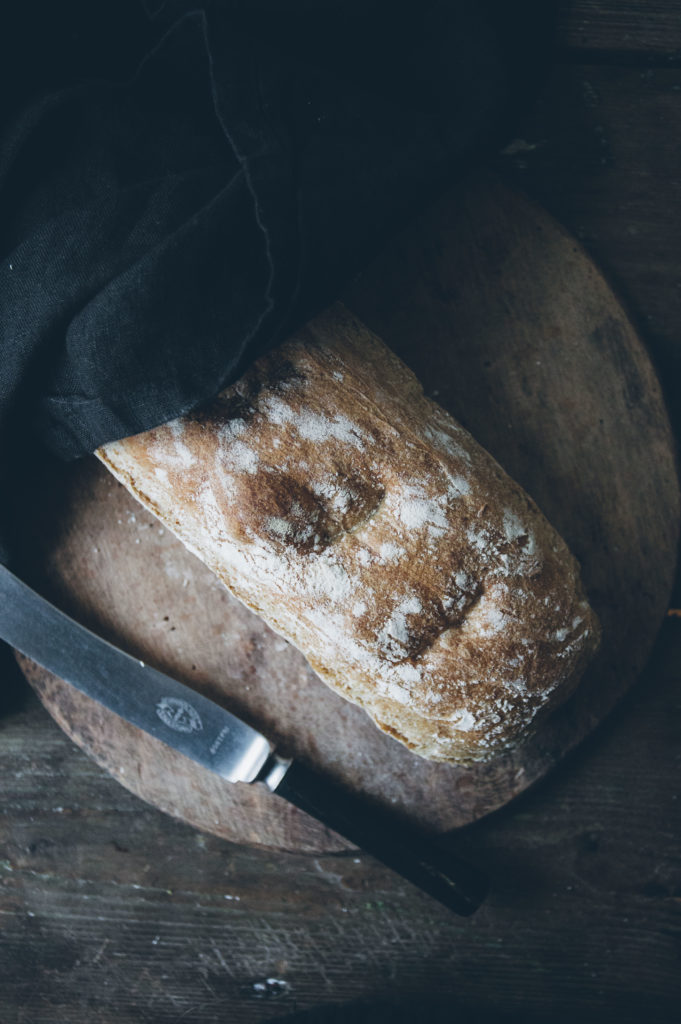 Spelt bread 
3 dl | 300 ml water
25 g fresh yeast
1 tbsp maple syrup
3/4 tsp salt
2 1/2 dl | 250 ml wholegrain spelt flour
4 dl | 400 ml spelt flour + extra for working the dough
Instructions
Heat the water to 37°C.
In a baking bowl, crumble the yeast and add the water. Stir until the yeast is dissolved.
Add maple syrup and salt and stir.
Now add the wholegrain spelt flour and stir until somewhat smooth.
Add the spelt flour and work the dough by hand for 10 minutes (5 minutes if using an assistant or baking machine).
Cover the bowl and let rise for 40 minutes.
On a floured surface, work the dough for another couple of minutes.
Place the dough in a loaf tin and cover with a towel. Let rise for another 20 minutes.
Heat the oven to 250°C.
Bake the bread in the lower part of the oven for 10 minutes.
Lower the oven temperature to 200°C and bake for another 20 minutes.
Let cool before serving.