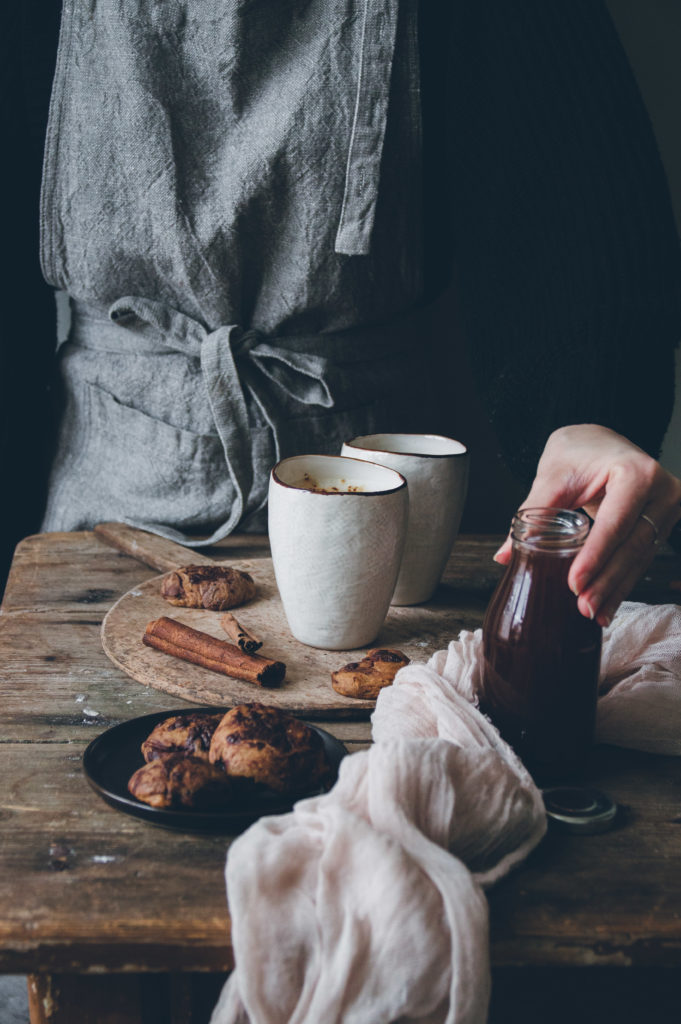 Chai latte. Not the most original recipe on the Internet, I know. And I'm hardly the first one to share a chai latte recipe. However, after spending a few hours in an ice cold library, I couldn't think of anything else than a chai latte to warm me up. I usually work from home, but now when K is on his parental leave, I don't want to be home too much, rather let them be alone and have some time together, just Adam and K. I love to work from cafés, but spending 45 SEK (about 5 bucks) on coffee everyday is not something I like. So, I'm only working from cafés like once or twice a week. Also, I don't want to rent an office space since I won't spend too much time there anyway (since I need to work quite a lot in my kitchen). The solution – the library. It works perfectly fine, except it's super cold and I have to wear my jacket, hat and scarf indoors to not freeze my butt off.
After explaining this, you can probably understand why I'm obsessed with warm drinks at the moment. Coffee is still my no. 1 favorite warm drink, but at least for me, coffee doesn't warm me up like tea does. But tea doesn't do the trick at the moment either. I want to drink something that feels like a warm hug, like you are getting a hug from within. Is that explanation weird enough for you? Hehe. In case you are freezing your butt off at a library too, or just want something delicious to drink, here's the recipe for my chai latte. Enjoy!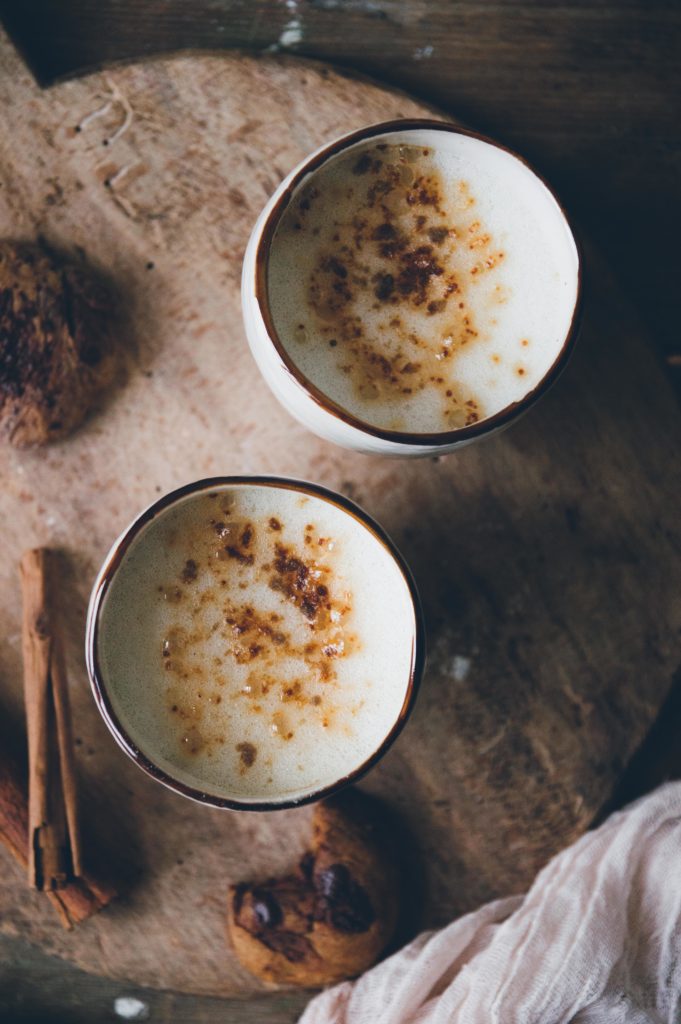 Chai concentrate
8 dl water
2 cinnamon sticks
1/2 tsp ground ginger
4 cloves
1 tsp cardamom seeds
4 bags of black tea or 1 tbsp black tea leaves
4 tbsp coconut sugar
Instructions
Add water and spices to a saucepan. 
Bring to a boil, lower the heat, put a lid on and let simmer for about 5 minutes.
Remove the pan from the heat and add tea leaves and coconut sugar. 
Leave it like that for another 5 minutes.
Strain the mixture through a fine mesh sieve. 
Pour the concentrate into an airtight glass bottle. 
Store the bottle in the fridge, it's good for about one week.
Chai latte
serves one
1 1/2 dl chai concentrate
1 1/2 dl plant milk of your choice 
Instructions
Heat about 2 dl of the chai concentrate in a saucepan (for one cup). 
Heat the milk to about 65°C. Use a milk frother or beat by hand until fluffy. 
Add the chai concentrate to a cup and top with the milk.