Easter is around the corner and what could be better than baking something delicious to celebrate? We usually don't do that much for this holiday, but an egg hunt for Adam is of course planned. Otherwise – meeting family and enjoying some good food, I don't need much more than that. 
I have a feeling that we will spend lots of time outdoors, biking, visiting playgrounds and playing soccer. I'm not sure how much I'll participate with less than a month to due date, but at least I can watch the others 😀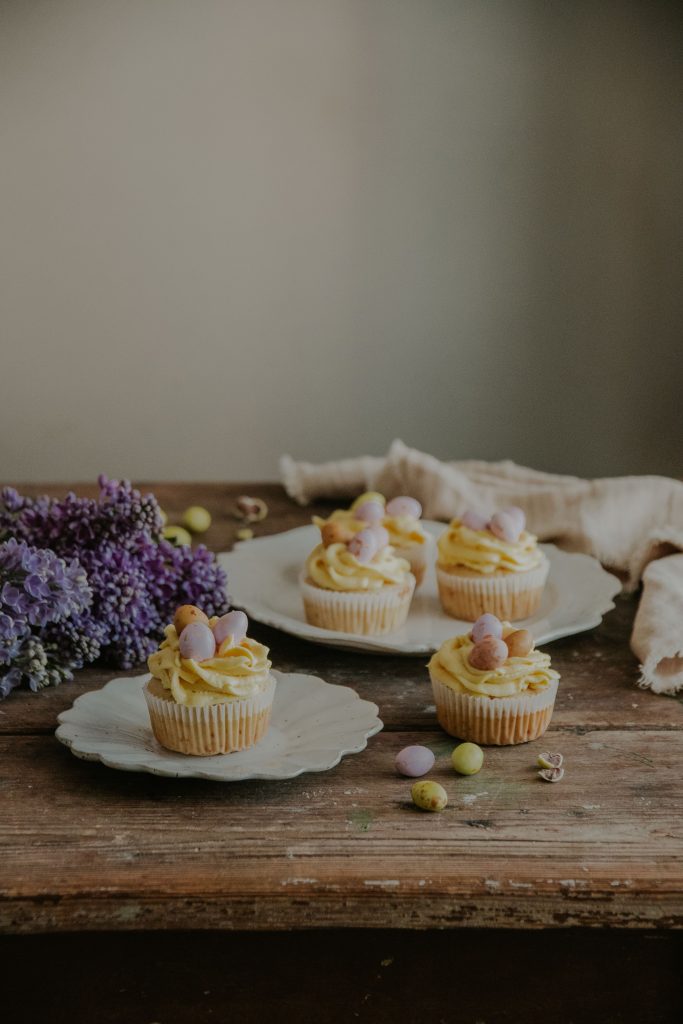 Cakes are always lovely, but sometimes you just want to prepare something that's super simple but still looks very pretty. Or is it just me? To me, this simple but pretty looking thing is spelled cupcakes. The frosting and decorations make them look like tiny cakes, but they are so much more simple to make. Get the recipe below!
Xx, 
Sofia 
Psst! If you want to make these cupcakes any other time of the year, just decorate with flowers or something else that you like instead.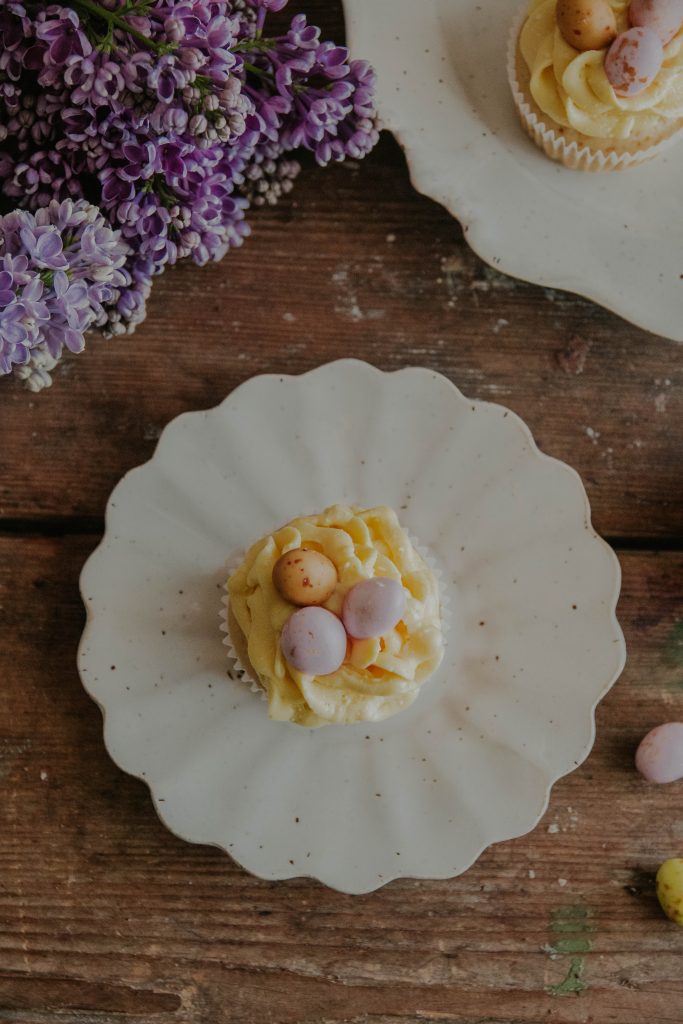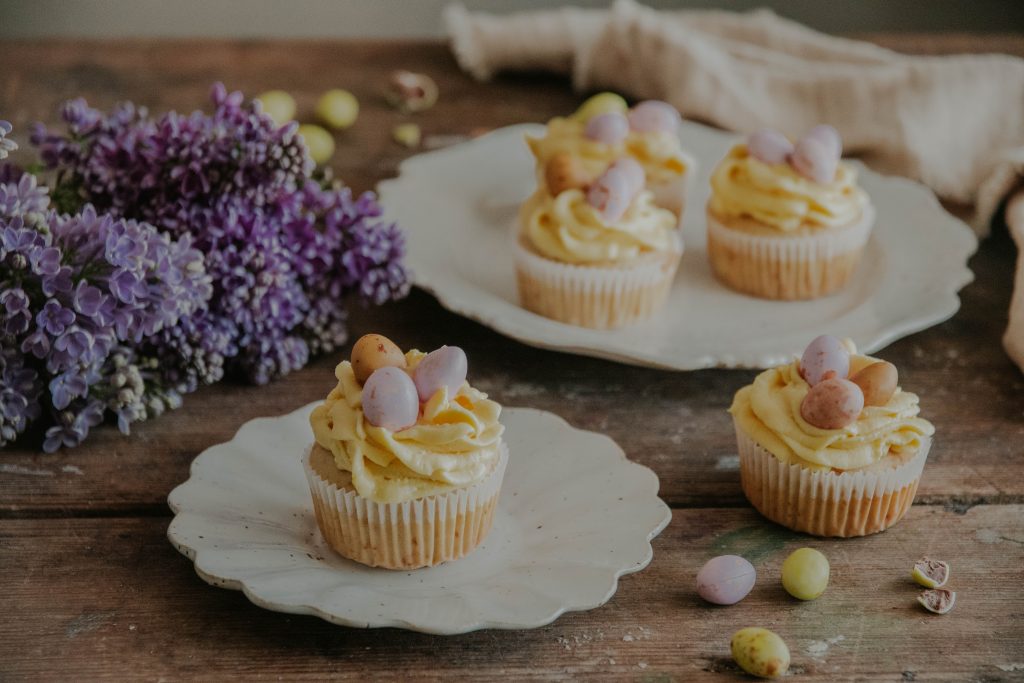 Vanilla cupcakes with lemon frosting 
12 cupcakes
Muffins 
1 dl | 100 ml aquafaba
3/4 dl | 70 g granulated sugar
75 g vegan margarine
1 dl | 100 ml plant milk
3 dl | 180 g all-purpose flour
2 tsp baking powder 
pinch of salt
1 tsp lemon zest (from an organic lemon)
Frosting 
100 g plant based butter
1 dl powdered sugar 
100 g plant based cream cheese 
1 tsp finely grated lemon zest (from an organic lemon)
Decoration 
Easter eggs (candy)
Instructions
Preheat the oven to 175°C.
In a baking bowl, combine aquafaba and granulated sugar. Use an electric hand mixer and beat until white and fluffy. This takes about 30 seconds.
Combine all the dry ingredients and the lemon zest and add to the aquafaba.
Melt the margarine and add the oat milk, then add it to the aquafaba batter. Stir together.
Pour the batter into 12 cupcake liners.
Bake in the middle of the oven for about 15 minutes. Let cool completely.
Combine the ingredients to the frosting. Stir until smooth and even. Use an electric hand mixer if you think that's easier.
Pipe or spoon the frosting onto the muffins in any way that you like.
Decorate with Easter eggs and serve!